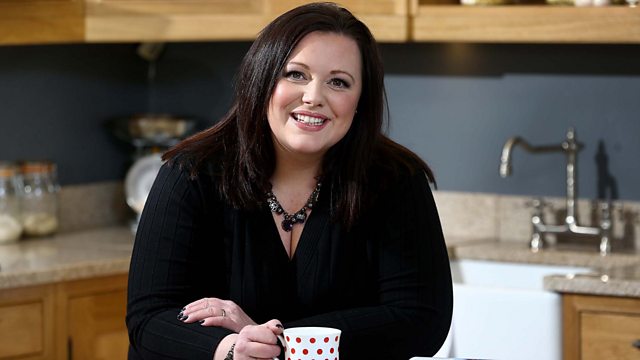 11/06/2014
Join Kerry for a show packed with classic tracks, current hits and features on films, books and food.
Last on
Cooking With Stephen Chisholm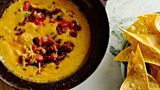 Homemade Tortilla Chips
1 packet of fresh tortillas
2 tbsp olive oil
2 tsp paprika or your favourite spice
1 tsp salt
1.      Preheat you oven to 200°C/180°C fan.  Stack the tortillas on top of each other and use a sharp knife to slice right through into triangles. Place into a bowl, add the olive oil and toss to coat. Sprinkle in the spices and salt and toss again until evenly coated.
2.      Arrange on a baking tray and bake for 4-6 mins until slightly browned and just hard. Leave to cool on a wire rack.
Queso Fundido with Chorizo
1 tbsp olive oil
2 chorizo sausages, diced
1 tomato, seeded and diced
1 medium onion, coarsely chopped
1 large jalapeño, seeded and diced
1 tsp ground cumin
2 tsp paprika
3 tbsp tequila (optional)
250 g Mexican melting cheese (Chihuahua, quesadilla or asadero)
Bunch of fresh coriander, chopped


1.      Heat the oil in a frying pan over medium-high heat. Add the chorizo and cook until lightly browned, about 4 minutes; drain off most of the liquid. Add the tomato, onion, and jalapeño, cumin, paprika and cook, stirring frequently, until the onion begins to soften and brown, about 7 minutes. Add the tequila (if using) and cook, stirring, until reduced to a glaze.
2.      Sprinkle in the cheese. Stir slowly and constantly until just melted then stir in the coriander. Serve immediately in a warm dish with chips for dipping
World Cup Corn dip
310g canned sweet corn
1 green pepper, diced
150g canned chopped jalapeno peppers, drained and liquid added to taste
1 large onion, chopped
250g mayonnaise
250g sour cream
1 tsp pepper
1/2 tsp garlic powder
420g  shredded sharp cheddar cheese


1.      Mix everything together and season to taste. Be careful about the amount of liquid added to the dip, adjust as you go. Chill for about 2 hours (even better overnight) before serving with the chips.