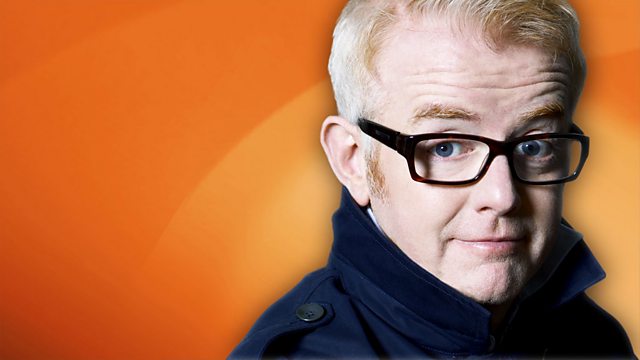 Blondie and Chrissie Hynde
Chris announces the first two acts to play Radio 2 Live In Hyde Park - Chrissie Hynde and Blondie. Plus, he chats to Debbie Harry about our festival in a day from her bed in New York.
Last on
Pause For Thought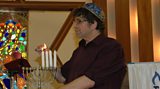 From Rabbi Pete Tobias of the Liberal Synagogue, Elstree:
At the moment there seem to be a lot of books around to encourage us to succeed, to find fulfilment or to manage our lives better-by controlling our inner chimp for example. 'Achieve Anything in Just One Year' and 'When Will I Be Happy?' are two current bestsellers.

I was surprised to find that some selected extracts from the sayings of one of the most famous chasidic rabbis is included in such a book that was written about his life and teaching. I was pretty horrified to read that Rabbi Nachman of Bratslav suggested that 'through our prayers...we can achieve whatever we desire.'  I believe that is an astonishing and completely unsupportable statement.

A dear friend of mine in her mid-fifties recently lost her fight against cancer. I don't know whether or not she prayed but she certainly tried every treatment known - conventional and alternative - to prolong her life after the first diagnosis 6 years ago. As I say, her battle has just ended, and it was certainly not for a lack of courage or effort on her part.

Another story: I've just returned from California, where my son has just fulfilled a 9-year ambition and qualified as a firefighter. In the world of Nachman of Bratslav, the assumption must be that he prayed successfully in order to have achieved this.

My son achieved his goal through determined effort and resilience. My friend lost her life despite determined effort and resilience. Neither of the outcomes would be likely to have been altered by prayer.

Of course prayer might have had an effect. It might have helped my son cope with the disappointment of the rejections on the way to his success. And it might have given comfort and consolation to my friend and those closest to her as her grip on life slowly loosened.
Millions have found that to be true.

Rabbi Nachman of Bratslav offered many thoughtful quotes that were perhaps of more use than his glib (and probably misquoted) comment about prayer. example he advised that the whole world is a very narrow bridge, a fragile journey between joy and despair. The most important thing, he assured us, was not to be afraid.

And perhaps that's one way prayer works: we find the courage in ourselves to cope with our fear and manage the challenges we face.