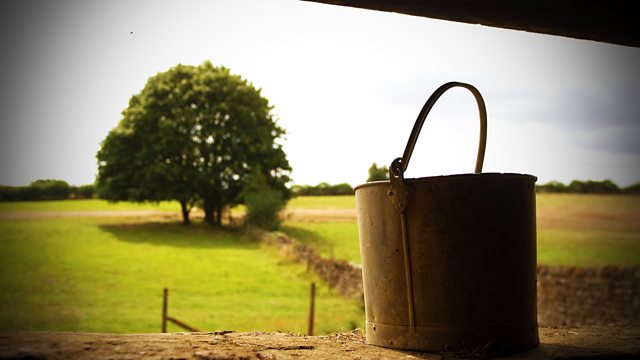 11/06/2014
Tony goes to see Neil about the pigs. Neil has a vested interest, but still thinks Tony would be crazy to give them up.
Tony helps Pat with the veg boxes. They reflect on Tom's contribution to the farm. Pat would be unhappy if they didn't honour Neil's contract. They agree to take one batch of weaners at a time and see what happens.
Jill goes to see Charlie. She wants a meeting with Justin Elliot about the new road. Charlie says no-one knows which route will be chosen but Jill says there's one that mustn't be. Jill explains the impact of the road on Brookfield. She believes that Justin Elliot has a financial interest and is acquiring land in the area. Charlie agrees to convey her feelings.
Jennifer can't take Peggy shopping. Peggy calls Lilian but she is out. Peggy leaves a message and catches the bus but the driver doesn't acknowledge her. In the food hall, Peggy is flustered by the self-service till.
Driving past the bus stop, Fallon sees Peggy and offers a lift home. Peggy is distressed but hides it. It's nice to chat. Peggy feels like she's been talking to machines all day. Bill and Ben greet Peggy, meowing. Peggy's glad there is someone to welcome her home.
Last on
Countryside Insights from The Archers