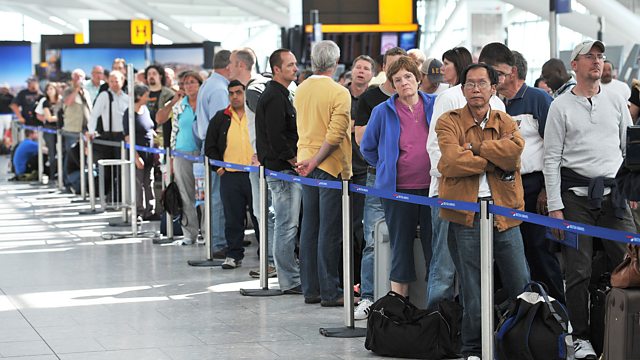 11/06/2014
Listen in pop-out player
Airlines seek backing at the Court of Appeal to carry on exempting compensation for passengers who are delayed in 'extraordinary circumstances'.
How 'annoying' texts are helping improve consumer service
A new scheme is launched to recognise car parks that offer excellent service to disabled drivers.
Do staff in workplaces where customers are injured have a duty to give First Aid?
The websites which encourage you to tell your inner most thoughts and promise anonymity- but should we believe them?
Tantrums and tiaras; the soaring cost of the school prom.
Freeview to launch catch up service; do we need another TV platform?
Last on