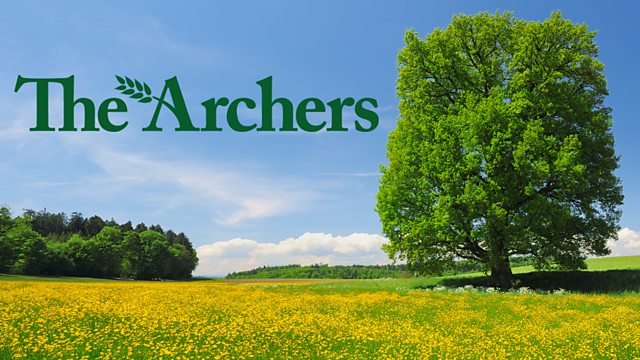 10/06/2014
Tony weighs up the options for the land without pigs. Maybe they should expand the herd quicker than planned. Pat is reluctant to make hasty decisions. They need to think about Tom's contract with Neil.
Pat says how happy Helen seems. Maybe they should just worry about Tom. Tony decides to ask Neil about Tom's contract for weaners.
Helen shows Peggy her engagement ring. Peggy reminisces about her own first engagement. She asks if Helen has heard from Tom.
Helen tells Pat that Peggy seemed low. Pat wishes they could hear from Tom after all his hard work.
Jennifer shares with Peggy her woes about the new kitchen. She envies Peggy, whose life is quiet and peaceful. Peggy asks if Jennifer has seen Lilian recently. Jennifer says that Lilian has felt down about the matinee jacket she is trying to knit for Leonie's baby. Peggy offers to help
Jill and Peggy laugh over a cup of tea but Peggy feels low. Discussing the new road, Peggy wonders why anyone would want her opinion. Jill says it's about the future. But Peggy tried to invest in her grandchildren's future with little success. Jill says they must make it clear that the road will be more trouble than its worth.
Last on