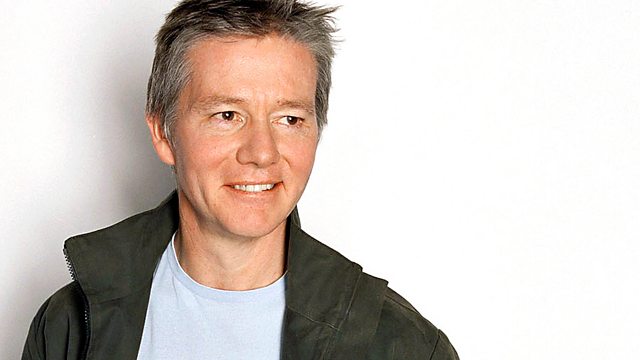 09/06/2014
(4/12)
Crime writer Val McDermid and poet Roddy Lumsden team up for Scotland for the first time, as Tom Sutcliffe chairs the fourth contest in the 2014 series. Their opponents are Diana Collecott and Adele Geras of the North of England.
As always, to answer the trademark cryptic questions of Round Britain Quiz they'll have to marshal snippets of trivia concerning everything from Egyptian gods and hidden rivers of London, to children's fiction and the members of the current coalition cabinet.
Tom is on hand to ensure fair play and to guide the teams gently out of their more misguided blind alleys. The programme includes some more of the most interesting recent ideas sent in by listeners.
Producer: Paul Bajoria.
Last on
Questions in today's programme
Q1  Scotland
If you enlisted the following, would they improve your spelling? A capable sailor; a hawk-headed man; a bounder; a vitamin found in liver and carrots; and a supportive item of apparel.
Q2  North of England
Why should someone with triskaidekaphobia avoid the Duke of Coffin Castle, the gothic tale of novelist Vida Winter, and the abolition of slavery?
Q3  Scotland
Music Question 
What comes next?
Q4  North of England
Music Question
How would this, when combined with a National nemesis and the occupier of a corner of an Aegean field that is forever England, suggest a famous jazz-age beauty?
Q5  Scotland
A fictional criminal psychologist, a Conservative minister, and the eponymous protagonist of a Peter Hedges novel, might all serve on the board alongside some big cheeses. Can you explain?
Q6  North of England
Why would you need a bright light to see a polar show, understated cutlery, and an optical aid that neither stops nor goes?
Q7  Scotland
Why might you find a communications pioneer, a feline Lakeland fell, novels by Alistair McLean and Ernest Hemingway, and Betjeman's autobiography, in Whitechapel?
Q8  North of England
A definitely French male receives a series of five letters, and gets a London river, a Confederate general, a Hawaiian garland, a sign of the zodiac and an East European currency. Can you explain?
Last week's teaser question and answer
We asked: Can you put the following in order, from East to West? A precious metal, an American city, an American state, a weapon and the queen of heaven.
This relates to the codenames of the Normandy beaches on which the D-Day landings took place seventy years ago this week. In order, from east to west they were: Sword, Juno, Gold, Omaha and Utah.
This week's teaser question
Why might you want to tweet the connection between a 16th century poem by John Skelton, Dirk Bogarde and Carey Mulligan?
Don't write to us - there are no prizes - but you can find out the answer at the beginning of next week's programme.