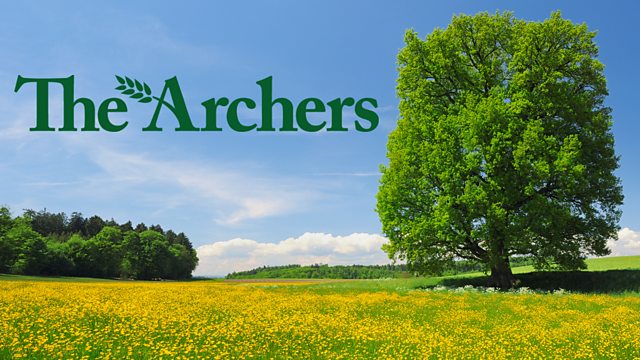 08/06/2014
Everything is coming together for the Single Wicket. Shula is worried about Dan. She's never seen him look so exhausted and pale. Alistair arranges to meet Dan later at Berrow Farm.
Rob reluctantly participates in Open Farm Sunday. Charlie wants some cows outside in the sunshine. This is what people want to see.
Dan and Shula arrive at Brookfield for Open Farm Sunday. Shula voices her concerns to Ruth. A reporter and photographer arrive from the Borchester Echo. With the new road hanging over them, David says they need all the publicity they can get.
Dan blags a lift to Berrow Farm with the Echo. Charlie is keen to speak to them but one of the cows goes into labour. Dan offers Alistair's help.
Alistair arrives at the Single Wicket competition just in time. He saved the cow but the calf died.
Charlie tells Rob he hears congratulations are in order. Helen has shown him her engagement ring. Charlie is hoping for a good write up in the Echo, despite the calf dying. After all, that's farming.
Dan wins the Single Wicket. Shula is moved when David says it will be quite something giving Mark's trophy to his son. Dan says Shula mustn't worry. His Colour Sergeant hasn't lost anyone... yet.
Last on