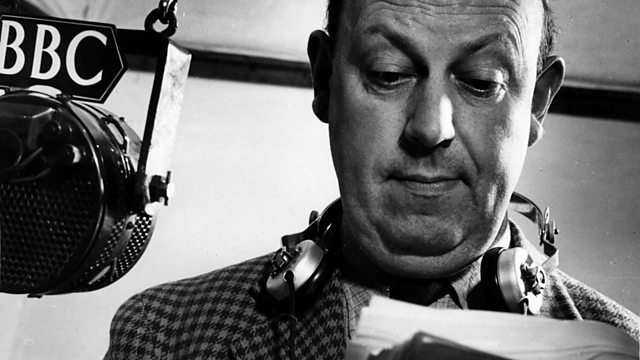 Imagining the Audience
Listen in pop-out player
Imagine a world without polling and audience research - who did the early BBC think it was talking to?
Imagine too those early broadcasters, standing in front of microphones, clearing their throats before they spoke to... well, who? The unknown, unseen audience. If they were a little unsure of themselves, it would be little surprise, since they had only the vaguest sense of who was listening - or if anyone was at all. And if they couldn't see the whites of their listeners' eyes, how would they know, as MP Lady Astor laments in 1937, whether they were "dozin' off"?
Matthew Sweet unearths some of the earliest archive recordings in existence and uncovers a complicated relationship between the BBC and its vast, invisible audience. From football by numbers to tap dancing on the radio; from tips on how to plant your dahlias to the aspirational fantasies of overwrought housewives.
The new medium was excitingly and scarily new and it threw up all sorts of unexpected questions. How should people listen at home? ("Try turning out the lights, so that your eye is not caught by familiar objects in the room" said the BBC.) What should "listeners" be called? ("Radiauds" suggested a correspondent to the Radio Times.) And how could an organisation made up almost entirely of middle class people in dinner jackets speak authentically to a flat cap-wearing, working class audience?
Matthew looks back at the first editions of the Radio Times, rifles through the private memos of BBC staff and talks to people who remember listening to the radio as children in the 1930s. What he finds contradicts the stereotype of the austere, Reithian BBC.
Produced by Hannah Marshall
Executive Producer: Elizabeth Burke
A Loftus production for BBC Radio 4.
Last on