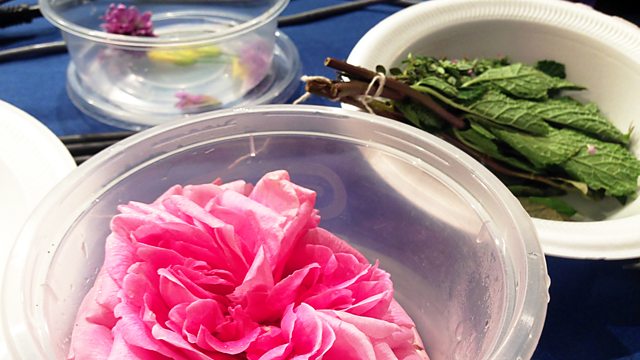 Jay Rayner and the team are in William Shakespeare's birthplace, Stratford-Upon-Avon, for an Elizabethan flavoured episode of the culinary panel programme. Answering questions from the audience are chef James "Jockie" Petrie, Masterchef winner Tim Anderson, broadcaster and writer Andi Oliver and food historian Annie Gray.
Today's menu features venison, flowers and sugar-craft - all of which featured on wealthy Tudor dinner tables. We discover why a love of venison may have been the reason why Shakespeare fled Stratford for London.
The panel also discuss how to eat for just one pound a day and the best icing for cup cakes.
Food Consultant: Anna Colquhoun.
Produced by Peggy Sutton
Assistant produceer Darby Dorras
A Somethin' Else production for BBC Radio 4.
Last on