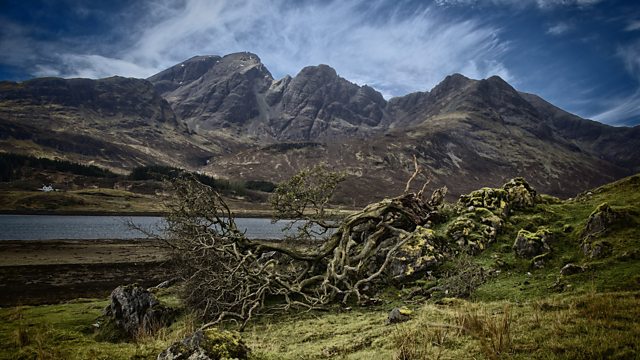 07/06/2014
Mark Stephen discovers how a deeper understanding of the Gaelic language can help us read the landscape of Scotland. From Castle Mountain to the Corrie of the Kingfisher, he walks through the hills made famous in a song by Duncan Ban McIntyre.
The beef farmer who's bucking the national trend and buying into dairy in a big way.
Full circle. Exploring the lives of those who left Loch Broom but then returned.
The report investigating rural poverty in Scotland.
A poetry postcard from Lake Nalubaale in Uganda.
How lying on a woodland bench and staring into space can give you a whole new perspective on life.
The woman making willow baskets - and coffins - on the Island of Eigg.
Plus, is it really angry? What a bee's buzz can tell you.
And Euan McIlwraith takes on a wildlife beatboxer.
Last on