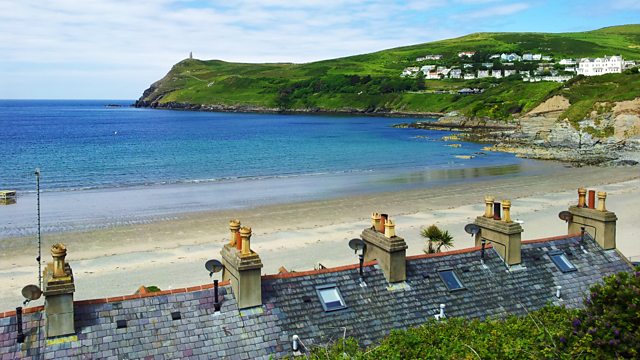 Elena Urioste, Zhang Zuo - Bach, Haydn, Chopin, Ysaye
Radio 3 New Generation Artists Elena Urioste (violin) and Zhang Zuo (piano) perform music by JS Bach, Joseph Haydn, Frédéric Chopin and Eugène Ysaÿe.
Live from the Erin Arts Centre, Port Erin, Isle of Man
Presented by Tom Redmond
JS Bach: Partita for solo violin No.2 in D minor, BWV.1004
Ysaÿe: Sonata for solo violin No.3 in D minor, Op.27'3 (Ballade)
8.15: Interval
Haydn: Piano Sonata in G major, Hob.XVI:40
Chopin: Andante spianato and Grand polonaise brillante in E flat major, Op.22
Kreisler: Liebesleid for violin & piano
Massenet: Meditation from "Thais" for violin & piano
Two of BBC Radio 3's current New Generation Artists take part in this live recital from the Isle of Man, showcasing some of the best repertoire for solo violin and solo piano. In the first half of the concert, the American violinist Elena Urioste plays one of Bach's incredible Partitas alongside Eugène Ysaye's fiendish 3rd violin sonata. In the second half, Chinese pianist Zhang Zuo performs one of Haydn's exuberant piano sonatas and Chopin's intensely romantic Andante spianato and Grand polonaise brillante. Both performers come together at the end of the concert to play some well-known pieces for violin and piano by Massenet and Kreisler.
During the interval, there will be music associated with the Isle of Man, which throughout 2014 is showcasing Manx artistic heritage in a year-long "Island of Culture" festival. As festival director Michael Lees said at the launch in January: "This is the year we tell our story to the world".
Last on
Stephen Johnson on the intricacies and folk elements in Chopin's mazurkas and polonaises.