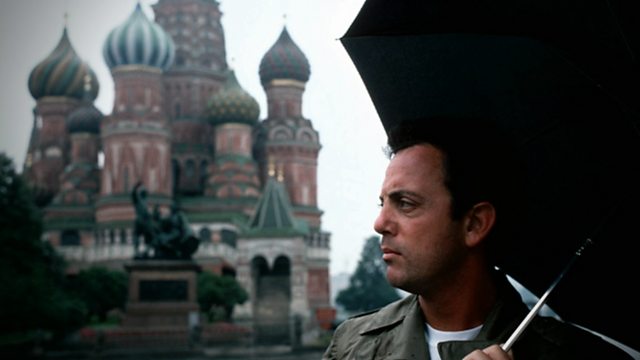 A-nis: Billy Joel
Sgeulachd gaisgeach-ciùil, a'cruthaich fhuaim fhèin ach a bha a'strì le trioblaidean pearsanta, le ionmhas is fiachan. Thogadh Joel ann an New York agus cha robh e ach 15 nuair a thàinig e fhèin agus a charaidean còmhla son a' chiad chòmhlan-ciùil aca fhèin a chruthachadh.
Choisinn e cliù dha fhèin mar neach-ciùil tro na 70-an. Anns na 80-an, bha Billy Joel air aire an t-sluaigh a glacadh tro' chuirmean air feadh an t-saoghail. Chuir e ceòl Rock 'n Roll air beulaibh na Ruiseanaich 's fhuair iadsan sealladh dhen spionnadh a bh' ann fhèin airson a'chiùil cuideachd.
Ro thoiseach na 1990an, bha Joel air faighinn thairis air trioblaidean ionmhais tro bhith toirt a-mach clàran air leth soirbheachail agus gam brosnachadh tro chuairtean air feadh an t-saoghail. Bha Billy Joel fhathast a soirbheachadh mar laoich ceòl Rock - ann an 1999 nochd ainm anns an Rock and Roll Hall of Fame.
Biography of the musical legend who earned fame and success, but struggled with personal problems and debt. Raised in New York, Joel was only 15 when he formed his first band with friends. He became successful in the 1970s. In the eighties, he found fame through world tours.
He introduced the Russians to his signature brand of energetic rock'n'roll. By the 1990s, he had overcome the financial problems that had dogged him, by releasing successful albums and through constant touring. His reputation grew with Grammy nominations and, in 1999, with his induction into the Rock 'n' Roll Hall of Fame.