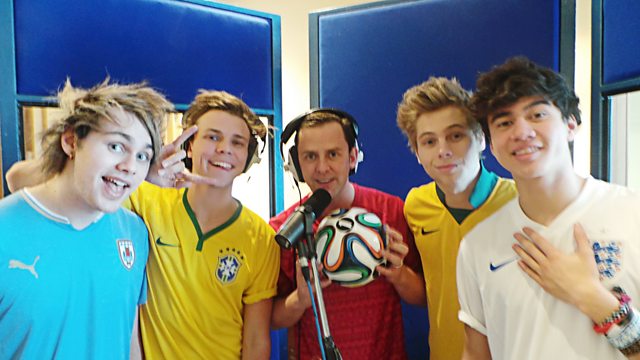 The Perfect Football Single
At every major football tournament there's always a raft of new football songs, attempting to reach the top of the charts through the back of the terraces. Unfortunately, most of them aren't very good.
Scott Mills is going to try and put a stop to all that, as he attempts to make the best football single of all time, just in time for the 2014 World Cup in Brazil. He'll look at what songs like Three Lions, World In Motion and Vindaloo did right, and the elements he needs to make it a hit.
He'll need some help along the way though - some musical talent to make it sound half decent, a comedian or two who'll make it funny, plus his mates from 5 Live and Match Of The Day to help him separate his indirect free kicks from his penalty shoot-outs.
From Scott's imagination to the recording studio and beyond, we'll follow the journey of what might just be the perfect football single.
Last on