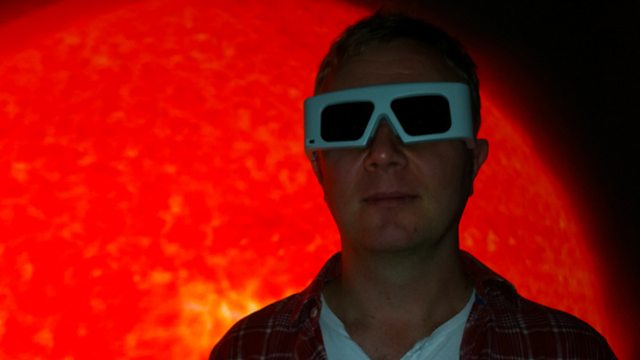 03/06/2014
Adam Walton explores extremes in science, including the effects of working in space on the human body, and acid loving micro-organisms.
Last on
Extremes
Adam Walton explores extremes in science - contrasting the human experience, with the tiniest organisms.
Dr Kevin Fong of CASE, the Centre For Altitude, Space & Extreme Environment medicine at UCL, explains the effect of space travel on the human body, and the general deterioration of the body experienced by astronauts in the weightlessness of space. Kevin's book "Extremes: Life, Death, and the limits of the Human Body" is published by Hodder & Stoughton.
Adam meeets Professor Barrie Johnson at Bangor University's School of Biological Sciences to discuss remarkable tiny micro-organisms called "extreme-ophiles" which thrive in either very hot, salty or acidic conditions. In particular the "acido-philes" live in extremely acidic condition and are used in bio-mining to extract metals from the waste products of mining processes.
Experienced polar researcher Michael Hambrey, of Aberystwyth University, discusses with Adam the details of carrying out scientific experiments in extreme conditions, where preparation and training are crucial to survival, and the importance of monitoring your fellow expedition members for signs of exposure to extreme weather.