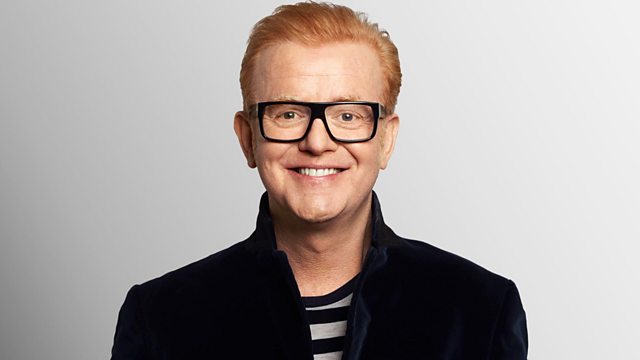 A way with words
Chris chats to little Millie from Coventry who shares some wise words and top tips she picked up from her very first time at the Hay Festival, where she got to see the illustrating icon Martin Brown and amazing author Michael Morpurgo.
We learn about the wonders of the world of Hydroponics with Peter Chicken; he's a lecturer at the Lackham College in Wiltshire and today's Mystery Guest who blows our minds on the topical treatment of growing plants without soil...
And our Top Tenuous takes a sporting theme with your desperate claims to the fame of double team triumphs as both the Arsenal Men's and Ladies teams celebrate their FA Cup successes this season...
Today's show is dedicated to anyone whose weekend qualifies for the memory box...
And today's show is entitled: Born workers are much happier than born shirkers!
Last on
Facts and figures about our story-writing competition as it concludes for another year

Catch-up with video and audio clips from this year's amazing 500 WORDS competition
Pause for Thought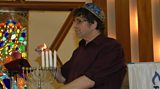 From Rabbi Pete Tobias of the Liberal Synagogue, Elstree:
Well Chris it's been a few weeks, but I'm happy to be able to report that there's another Jewish festival on the horizon. Tomorrow night sees the start of the festival of Shavu'ot, known to most Jews as the occasion when we eat cheesecake.
The reason we celebrate this festival is that the first fruits of the year were harvested at this season in ancient times. More recently, a mere 2000 years ago, the rabbis decided that it was also the occasion when my ancestors received the Ten Commandments at Mount Sinai. According to the Torah, God came down on the top of the mountain in fire and smoke accompanied by thunder and lightning and Moses went up to get the teachings that are the basis of Judaism and much of Christianity too.
Without denying the huge impact those commandments have had and continue to have on millions, as a Liberal Jew and I believe that God speaks differently to humankind. I really don't think that God writes books. Perhaps God gives people inspiration to write books, and if the authors claim that inspiration is God-given, the book becomes significant
For me, God doesn't need big pyrotechnic displays to communicate with us. This section of the Liberal Judaism prayerbook tells me more about God than the story of revelation at Mount Sinai:
…dimly we have seen a vision, fitfully we have felt a presence and faintly heard a voice not ours. The blazing stars, particles too small to see, the mind reaching out, the smile of children, the eyes of lovers, melody filling the soul, a flood of joy surprising the heart, a helping hand, the apprehension of mystery at the core of the plainest things – all these tell us that we are not alone. They reveal to us God, the vision that steadies and sustains us.
No fire, no mountain, no earthquake; just an indefinable sense of something greater than us guiding, inspiring, bringing hope and purpose to our lives. Now that's got to be worth celebrating with a piece of cheesecake!
Today's Most Popular Tracks
Most added tracks from this show