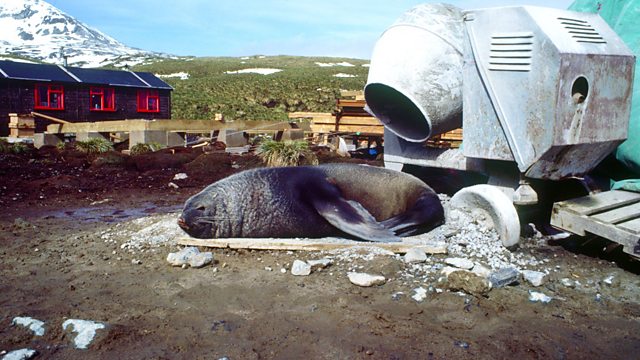 Disclosure
Listen in pop-out player
Monty Don explores the difficulties in keeping secrets and the effects of secrecy on rare orchids and rhinos. For the lady's slipper orchid in England, reduced to a single plant, secrecy was considered the only solution for many years, but when collectors discovered its site, conservation strategy changed. Rhinos, like other creatures with a price on their heads are very vulnerable and even in the 21st century; secrecy still plays a part in their conservation.
Last on
Professor Simon Stuart
Dr Simon Stuart has been Chair of the Species Survival Commission of the International Union for Conservation of Nature (IUCN) since October 2008. He is also a visiting professor in the Department of Biology and Biochemistry at the University of Bath. Prior to this, he was the Senior Species Scientist for both IUCN and Conservation International. In 2004 he completed the Global Amphibian Assessment which highlighted the global phenomenon of amphibian declines and extinctions. Simon has undergraduate and doctoral degrees in conservation biology from the University of Cambridge, and has undertaken fieldwork in Tanzania and Cameroon.
Ian Taylor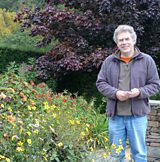 Ian Taylor has been a senior botanist with Natural England, the government's advisor on the natural environment, since 2007.  He joined English Nature, one of Natural England's predecessor bodies, in 1991, working initially as a conservation officer in Derbyshire and Dorset before going on to specialise in ecological restoration, particularly of lowland raised mires. Ian was a contributing author of the IUCN Vascular Plant Regional Red List for Great Britain in 2005 and has also been involved in developing a Red List for Vascular Plants in England, due to be published later this year. He has a particular interest in orchid conservation and has chaired the Cypripedium Committee, responsible for overseeing the recovery of the Critically Endangered native Lady's Slipper Orchid, for over ten years. Ian is a member of Natural England's Biodiversity Delivery team and is based in Cumbria.
The Roaches Peak District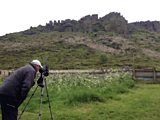 Here is a volunteer watching a nest which had one large Peregrine falcon chick nearly ready to fledge.
The Roaches Peak District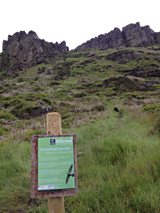 Notices asking visitors to the area to stay away from the cliffs.
Learn about habitats with The Open University