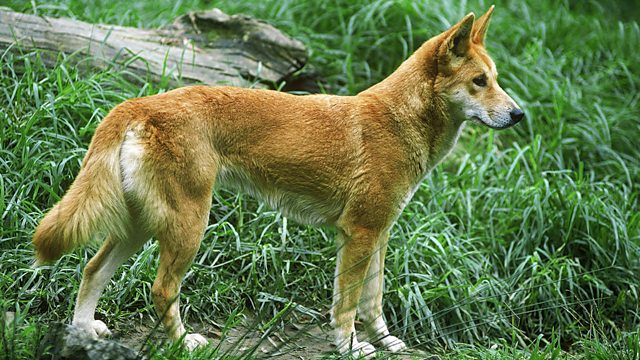 Dinah an Dingo/Dinah the Dingo
Investigative guides which reveal amazing facts about members of the animal kingdom. In this episode, the focus is on eight month old Dinah, a dingo and one of Australia's wild dogs. Dingoes do things very differently from marsupials.
So how did they get to Australia? The answer is quite surprising... by boat! Dinah's home is the Central Australian outback, at the edge of the Simpson Desert, where temperatures reach 50 degrees Celsius in the middle of the day.
Her life is one long hunt for food. She and her mum Sheila and her brother Dave will try to catch anything they can: goannas, thorny devils, skinks, frilled lizards, galahs, kangaroos and even camels! Surprisingly, there are more wild camels in Australia than anywhere else in the world. They were introduced here by Europeans, as were the dingoes' most important food source, rabbits.
Last on