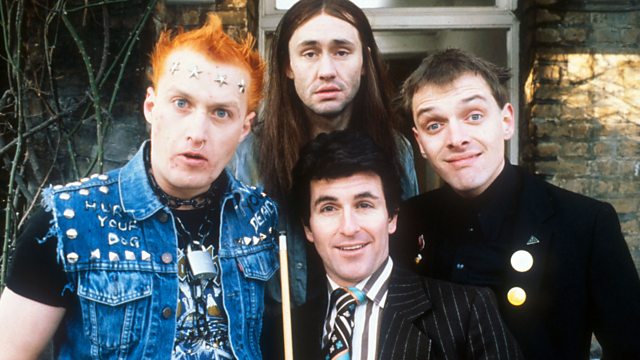 50 Years of BBC Two Comedy
As part of BBC Two's 50th birthday celebrations, the channel has a two-hour comedy extravaganza lined up. Featuring some of the greatest names in comedy, this packed programme showcases the channel's remarkable output over the last 50 years. From The Likely Lads and Not Only... But Also in its first year in 1964, up to W1A and Rev. today, this is a romp through the best bits of BBC Two.
The show celebrates the variety and breadth of comedy shown on the channel. From innovative and edgy shows by Spike Milligan and The League of Gentlemen, through to some of the most-loved classics such as The Office, Miranda and Fawlty Towers.
There are some of the funniest moments from the funniest shows, and contributions from those talented men and women who have given immeasurable laughter over the last five decades.
Contributors include: Ricky Gervais, Eric Idle, Michael Palin, Terry Jones, Alan Alda, Vic and Bob, Rebecca Front, Alexi Sayle, Mitchell and Webb, The Goodies, Catherine Tate, Bill Bailey, Ian Hislop, Sarah Millican, Dara O Briain, James Corden, Rob Brydon, Sanjeev Bhaskar, Armando Iannucci, Prunella Scales, Charlie Brooker, Paul Whitehouse, The League of Gentlemen and many more.