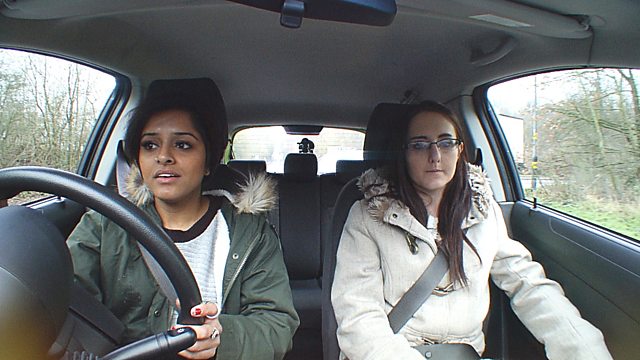 Britain's young drivers are some of the most dangerous in Europe. This series follows another 12 new drivers to see what they are really like behind the wheel. In each episode, two new drivers are let loose on the road in the family car for a week.
The young drivers believe they are filming a slice of modern teenage life, but in fact it is all about their driving. The cars are fitted with state-of-the-art cameras and a hidden telemetry device to track their speed.
Each of them takes three trips that test every aspect of their driving. Little do they know that their parents are watching their every move on the road. Nor do they have any idea that former traffic cop Judith Roberts and top driving instructor John Lepine MBE are judging their road skills.
At the end of the three journeys, Judge Judith reaches a decision on each driver. If she hasn't liked what she's seen, she will hand out bespoke driving lessons that target bad habits. But if she thinks the novices are up to scratch, she will hand their parents the cash to buy them a car of their own.
Twenty-year-old Zahra from Leicester is the baby of the family and has got used to her twin sister Fahra - older by just five minutes - and her mum constantly bailing her out. Now she's preparing to move to Manchester and leave them both behind for the first time. Can she cope? Driving could be the acid test that proves to her mum the time has come to let go. But Zahra is no natural born talent on the road. It took her six attempts to pass her test. Can her mum bear to look?
In south London, 18-year-old Renaldo has just started his first year at uni and has thrown himself into the nightlife. But his mum Nadine raised him as a strict Christian and Skypes and phones to ensure he is getting himself to church. Renaldo is pulled in two directions. Little does he know that his mum is about to see how he deals with temptation, first-hand.
Over the week, Zahra and Renaldo make three road trips, completely unaware that their parents are secretly scrutinising their driving, as are judges Judith and John. At the end of the three drives, Judith alone decides whether they are ready to be trusted with their own car or sent back to driving school for a refresher.
Last on
Credits
| Role | Contributor |
| --- | --- |
| Executive Producer | Harry Lansdown |
| Executive Producer | Maureen Goldthorpe |
| Series Producer | Sara Woodford |