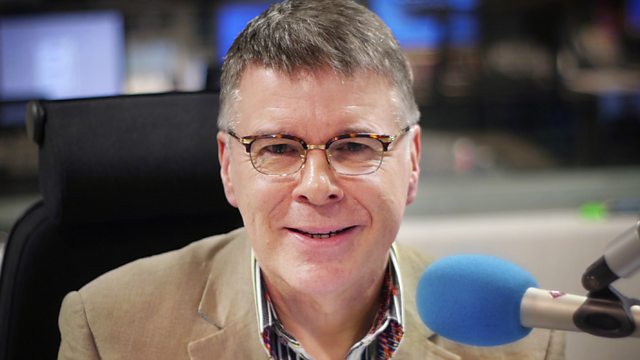 Còmhla ri Iain Mac'ille Mhìcheil
Dà uair a thìde de cheòl air leth agus còmhradh inntinneach cuide ri Iain Mac 'illeMhìcheil, a' craoladh beò à stiùdio a' BhBC ann an Glaschu. Bidh Iain a' cur fàilte
an t-seachdain-sa air Alasdair MacIllFhinnein às na Hearadh. Tha Alasdair air crìoch a chuir air a chiad bhliadhna de Diplòma anns na Meadhanan. Chuirear eòlas air Alasdair nuair a bha e na bhalach òg ann am pàirt san dràma telebhisein cliùiteach Gruth is Uachdar. Cluinnidh sinn ceithir de na roghainn ciùil pearsanta aige, agus a chuid sheanchas. Mar is àbhaist cuideachd bidh roghainn math measgaichte de sheinneadairean is còmhlain aig Iain fhèin air an liosta ciùil aige. Tha iad sin uile air an taghadh eadar Americana, folk, ceòl Ceilteach is Country & Western, le seann òrain agus feadhainn a tha buileach ùr air an clàradh.
Two hours of chat and music with John Carmichael broadcasting LIVE from the BBC studios in Glasgow. John welcomes young student Alasdair MacLennan from Harris. Alasdair has just finished his first year in the Diploma in Media Studies. He first got involved in media work when he played a part in the esteemed Gaelic drama, Crowdie and Cream. Alasdair will reveal four of his favourite pieces of music while John will introduce an exceptional array of music including Americana, folk, Celtic and country and western. Stand by for some old classics and newly released songs.
Last on