Antibiotics wins vote

The winning challenge for Longitude Prize 2014 is ANTIBIOTICS, as announced by Alice Roberts live on The One Show on 25 June.

A big thanks to the thousands of you who took part in this exciting project by voting online or by SMS. 


Credits
Presenter

Alice Roberts
Presenter

Iain Stewart
Presenter

Helen Czerski
Presenter

Michael Mosley
Presenter

Kevin Fong
Presenter

Saleyha Ahsan
Presenter

Liz Bonnin
Editor

Steve Crabtree
Producer

Paul King
Producer

Olly Bootle
Producer

Ben Wilson
Series Producer

Zoe Heron
Featured in...
A collection of programmes specially chosen to celebrate Horizon's 50th anniversary.
Horizon interactive ebook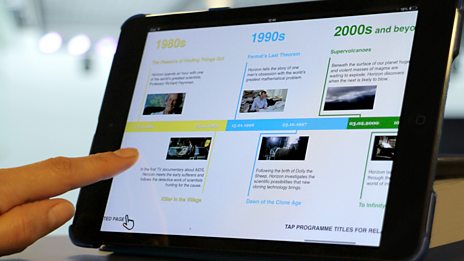 Celebrate 50 years of Horizon with this free downloadable ebook for tablets.
Horizon archive collection

Entire episodes chosen to celebrate the show's 50th anniversary, starting from 1964.