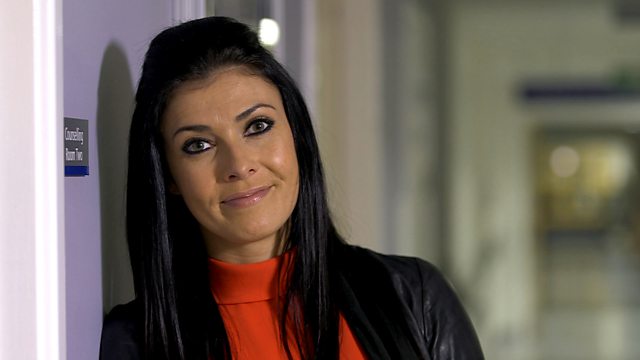 Bliss
Coronation Street actress Kym Marsh presents an appeal on behalf of Bliss, the UK's leading charity for babies born premature and sick. Three of Kym's children were born early, and the two who survived spent weeks in hospital before they were well enough to go home. So Kym knows just how vital the support that Bliss offers parents can be.
The film features mother Adele and her Bliss nurse, Sue. A complication during Adele's pregnancy meant she went into labour 11 weeks early. Her local hospital was full, so she had to travel to a hospital over an hour away from home and family. Her newly delivered twin boys Luke and Ryan were rushed straight to intensive care with multiple complications and Adele found herself vulnerable and alone. Thankfully, there was a Bliss nurse on hand to help turn an overwhelming experience into one she could handle. And over the following weeks, Sue helped Adele cope with the ups and downs of treatment and to forge a deeper relationship with her new boys.
Last on
Other ways to Donate
To donate visit www.bliss.org.uk
You can also text TINY00 to 70070.
Texts cost £5 plus your standard network message charge. The whole £5 goes to Bliss.
You can send a cheque, postal order or charity voucher, e.g. CAF voucher, by post. Please fill in our donation form and send it together with your payment to:
Bliss,
2nd Floor
Chapter House
18-20 Crucifix Lane
London
SE1 3JW
Please download the donation form and send it together with your donation
 or call 0207 378 1122
Kim Marsh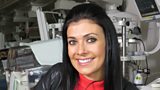 As mum to three children David, Emily and Polly, I know only too well why Bliss is so important and is a cause so close to my heart.
 In 2009 I lost my precious baby Archie after he was born 18 weeks early and lived for just a few minutes due to his extremely early birth.   In March 2011, I gave birth to my daughter Polly who was also premature and needed special care. Thankfully she is a wonderfully healthy and happy two-year-old now.
 Like the many thousands of families each year affected by having a premature or sick baby, I understand the stress and heartache this can cause. That's why is it vital that as many people as possible support   Bliss through this appeal, to make sure that all families living through the trauma of having baby that needs specialist hospital care or losing a baby get the support they need. By giving to Bliss you'll be helping to fund very special Bliss Nurses who can help and support parents through this traumatic time. 
Bliss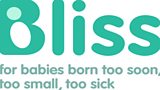 At Bliss, we a passionately believe that every baby born premature or sick should have the best possible chance of survival and of reaching their full potential.
For mums and dads having a baby born early or sick, and being admitted to intensive care is a very traumatic experience. The excitement and joy that a new baby brings is wiped out by the real fear that their beloved new-born's life hangs in the balance. This time in hospital gives real meaning to the expression emotional roller coaster, as the baby's condition can vary from positive to negative and back again in the space of a few hours; and these highs and lows can continue for weeks or months while their baby stays in hospital.
This experience is best expressed by a mum supported by Bliss, her baby boy Leo was 13 weeks early weighed just under one  kilogram, and was small enough to fit into the palm of your hand. "My feelings about the whole neonatal experience is that you hold your breath; you hold your breath for the whole time and only when you know that your baby is going to be ok do you let go. It's then that you can deal with what has happened to you. My only wish is that during my time in hospital, I had somebody who was able to support me through the emotional experience of having a baby in neonatal care".
Bliss needs to be there for mums like Leo's and one of the ways we help families is by providing much needed support and advice during this extremely difficult time. We offer access to advice and support online, over the phone and through information given out in hospitals. We also provide support directly in hospitals through our Bliss Nurses.
Bliss Nurses are specialist nurses who provide practical advice, emotional support and guidance directly to parents of premature and sick babies. With no clinical responsibilities, each Bliss Nurse is free to focus solely on providing practical advice, emotional support and guidance to families.
Bliss Nurses are so important to families as they focus on helping mums and dad's cope and become parents in the high stress setting of a neonatal unit. Research shows that supporting the whole family is hugely beneficial to babies and parents health.
One in nine babies born in the UK need some level of special care, at Bliss our ambition is to make sure that every family is able to benefit from the life changing support that a Bliss Nurse gives.
Please support Bliss through the BBC Lifeline appeal and help us provide vital care for tiny babies and their families.

Adele
Already a proud mother of two, Adele Joicey was thrilled when she found out that she was pregnant for a third time.  Unfortunately, the excitement soon turned to fear at her 18 week scan when she found out that there were complications with her expectant twins. Adele went in to labour ten weeks early and gave birth to the twins prematurely.
Adele said, " The room was silent, it was just filled with anxiety and… Are the alive?"
Thankfully, the twins survived the birth.  But both Luke and Ryan had to be kept in hospital for many weeks afterwards. This was a particularly stressful time for Adele, who after such a traumatic time now faced the worry of caring for two premature babies.

She said, "When you see them there seems to be more wires and machines, than baby".
Adele was thankful to have a Bliss nurse called Sue, who was available to give information and emotional support at such a distressing time.
Adele said, "I think Sue saved me from going under.  She saved me so that I could look after my babies".
Sue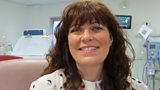 Former ward sister Sue Thompson knows all to well, how traumatic pregnancy and childbirth can be.  After having worked on the medical side of maternity wards, she decided to become a Bliss nurse, to help support families of premature and sick babies.

Sue said, "One hundred percent of my time is dedicated to families.  So I always say to parents, I'm here for them.  I do a lot of talking and a lot of listening".
Having the experience of being on Neonatal wards, Sue understands how important it is to re-assure families on how they are feeling and help encourage them to bond with her babies.
She said, "Sometimes babies can have all sorts of wires sticking out of them, from various, different parts of the body. And I can just sit there and explain, what each wire is, where is a good position to hold the baby and I don't have to rush off and do anything else".
Knowing the level of distress that takes place on the neonatal wards and how changeable each day can be, Sue hopes that there can be more Bliss nurses available in the future.
She said, "I would just hope that if there was a Bliss nurse in every unit, the incidents in emotional trauma, would be much lessened".
Credits
| Role | Contributor |
| --- | --- |
| Presenter | Kym Marsh |
| Series Producer | Alex Steinitz |
| Executive Producer | Ruth Shurman |