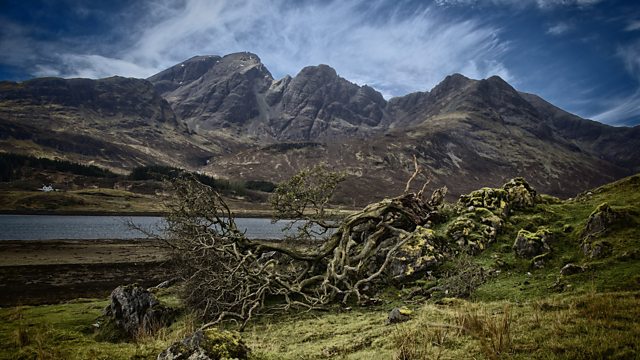 24/05/2014
Mark Stephen takes in several hundred years of Scottish history on a day's bike ride around Loch Leven.
How competing businesses in one small town are working together to bring the tourists in.
The wool mill attempting to keep centuries-old traditions alive.
Euan McIlwraith discovers how renting a polytunnel is helping young farmers start a business and get on the land ladder.
Harnessing wind power in the off-grid community of Scoraig.
In search of Scotland's oldest Caledonian pines.
Watching sea eagles on the Beinn Eighe reserve in Torridon.
Plus, a fast ride through high seas off the island of Cumbrae
And a poetry postcard from Montserrat.
Last on