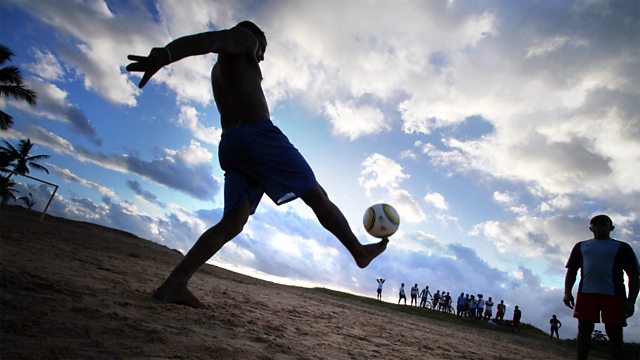 Magic and Dreams Are Dead
Listen in pop-out player
David Goldblatt unravels the history of Brazil through its obsession with football. In the first half of the 20th Century the beautiful game had helped define the shimmering promise and possibilities of this vast nation but now, after years of dictatorship, rampant inflation and corruption could the bewitching promise of the ball revive a nation?
In 1994, twenty-four years since they had last won, Brazil went to the World Cup under coach under Carlos Alberto Parreira. We will play in the way modern football demands. Magic and dreams are finished in football. We have to combine technique and efficiency.' Magic and dreams looked finished everywhere in Brazilian society in the 1990s. In the years after the end of military rule Brazil began to repair the damage wrought by the dictatorship. Inflation was finally brought under control, but Brazil endured two decades of slow growth, widespread poverty and rising inequality, and a crime wave to match. Brazilian democracy was consolidated and the military seemingly neutered, but it was a highly dysfunctional polity in many ways. Pragmatism and realism could get one elected, they could even win a World Cup, but they came at a cost. In football and politics, legitimacy came to rest on results alone: rouba mas faz - It's ok to steal if you get things done.
Producer: Mark Burman.
Last on