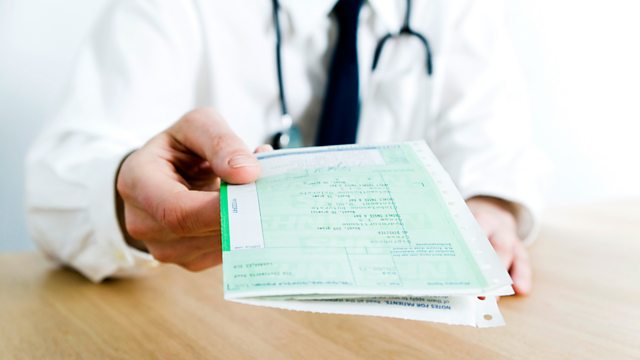 Practices Under Pressure
Listen in pop-out player
GPs are under pressure to do more. The Government wants surgeries to open seven days a week and the Labour Party say they'll ensure people get appointments within 48 hours. But, at the same time, there are warnings that the family doctor service in England is on the brink of extinction because of a "perfect storm" of funding cuts and growing demand.
Jenny Cuffe meets two doctors - one in rural Yorkshire, who is about to lose a quarter of his funding and does not know how he can keep his surgery doors open and the other struggling to cope with the volume of patients in her busy urban practice in Salford.
One in seven primary care practices in England reports having to make redundancies as a result of the Government spending squeeze.
Recruitment for new GPs is still to hit Government targets and more doctors are leaving general practice through retirement or to work abroad.
So are the promises of greater access to your GP really deliverable?
Last on
READ THE PROGRAMME TRANSCRIPT
With warnings that GP services are under threat as never before, Jenny Cuffe investigates what is described as a 'perfect storm' of funding cuts, retirement and growing demand.