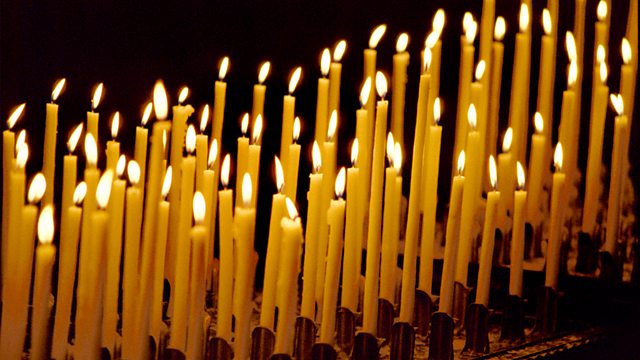 21/05/2014
Spiritual reflection to start the day with writer and broadcaster Anna Magnusson.
Last on
Script
Good morning.
After forty six years, our old family home has gathered books like rocks gather barnacles.  They're everywhere, and clearing the house for selling means we have to sort through them.
We fill the places we love with the things we love; for some it's ornaments, others it's the latest gadgets, or beautiful furniture or whatever.  I grew up in a house of books.  They were precious, important things – to be read, re-read, looked after, and given as presents.
In the big clear-out, we found all our old Enid Blyton and Biggles books, which are falling to bits now. Also 'The Cat in the Hat', which I remember my mother reading to us in a low, sleepy voice at night. We opened a cupboard in an old sideboard and found a pile of Babar books – including the one with a page which my little brother would never look at: it was a picture of the King of the Elephants, all green and wrinkly after he'd eaten a poisoned mushroom.
We kept these, and lots more, including all my father's books which he bought as a student in the late 1940s – because he wrote his name so beautifully in ink inside.  The books we grew up with, and the memory of the hands which held them – these are the ones which became part of our identity.
Dad never tired of telling us how Denmark returned precious Saga manuscripts to the Icelanders in 1971.  He said it was a great act of generosity, returning these precious objects to their home.  For my father, the Sagas were the soul of Iceland.  Iceland had no Stone Age, he said, no Parthenon or Westminster Cathedral.  The Icelanders' antiquity and identity, was in their Sagas. 
God - For the places and precious things which hold our history, and our memories, we thank you.  Amen.