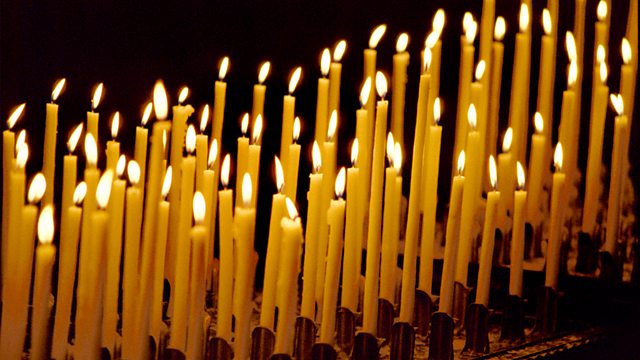 20/05/2014
Spiritual reflection to start the day with writer and broadcaster Anna Magnusson.
Last on
Script
Good Morning 
There's a moment in the great Icelandic saga of Njall when the warrior Gunnar is about to go into exile because of a blood feud.  Early in the morning his household gathers to say goodbye, and then he rides off with his brother.  But on the way down to the river, Gunnar's horse stumbles and he has to leap off.  He stands up and looks back up towards his home, and the hills.   The next words of the saga are ones I grew up with, which our father would recite to us:
'How lovely the slopes are,' he said, 'more lovely than they have ever seemed to me before, golden cornfields and new-mown hay.  I am going back home, and I will not go away.'
My maternal great grandmother, Annie McKechnie, came from the island of Mull. Like thousands of other Highlanders, she had to leave her home to find work. When she was 13 she was put on a boat, to go into service as a parlour-maid in a big house in Glasgow. Annie's first language was Gaelic and all her life she sang the Gaelic songs of home.
Today, more than two and a half million Syrians have fled their homes to escape the vile civil war. A million of them are living in tents, old construction sites and underground garages in Lebanon. When I lie down in my own bed at night, I think of them:  men, women and children forced to leave behind the lives and places they knew. 
For all exiles and refugees.  For families wrenched and hounded from their homes.  For everyone who leaves home for another life.   For those who have no place to call their own – and for the countries who give them food and shelter and kindness, we pray this morning.  Amen.