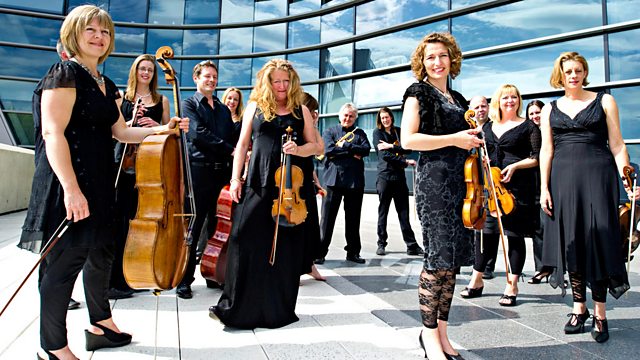 The Britten Sinfonia - Birtwistle at 80
The Britten Sinfonia performs music by Vaughan Williams, Holst and Harrison Birtwistle as part of the Barbican's Birtwistle at 80 season.
Live from Milton Court, London
Presented by Sara Mohr-Pietsch
Vaughan Williams: Fantasia on a Theme of Thomas Tallis
Holst: If You Love Songs; Lovely Venus; David's Lament for Jonathan; The Fields of Sorrow
Harrison Birtwistle: The Fields of Sorrow
Interval
Harrison Birtwistle: Melencolia I
Vaughan Williams: Flos Campi
Clare Finnimore (viola)
Britten Sinfonia Voices
Britten Sinfonia
Baldur Bronnimann (conductor)
The concert traces three major English composers' responses to landscape and national identity. Vaughan Williams's unique pastoral elegy Flos Campi (Flowers of the Field) explores a landscape of physical and spiritual longing, whilst Holst's Fields of Sorrow is a cold and bleak emotional journey. Using the same Ausonius text as Holst, Harrison Birtwistle demonstrates a highly individual continuation of the English pastoral tradition that has its roots in the rediscovery of landscape as a creative force.
Last on
Charles Hazlewood explores Ralph Vaughan Williams suite, Flos Campi.