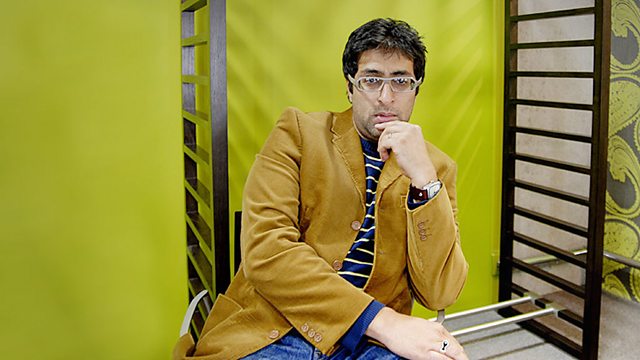 Sanjeev Kolhi sits in
Sanjeev Kohli is in the hotseat.
It's a bank holiday to we're returning to one of our favourite listener questions. Have you EVER had your photo taken with a celebrity?
A new education project from the University of Glasgow hopes to highlight the important role animals, algae and microscopic life forms play in sculpting our seaside landscapes. So we're going Rock Pooling!
Our Streets of Your Town feature is still outside Scotland as it follows the Queens Baton....this time we're in Wales
Sticking with the Baton, Mark Beaumont has been following it ALL round the Commonwealth. He's back on Scottish soil now though and he'll be popping into the studio to tell us about his adventure.
Steve Way is going to represent England in the Marathon at the Commonwealth Games despite only 7years ago having never ran in his life, smoking 20 a day and being overweight. So does that mean it's not too late for us? Could we represent Scotland at the next games? We'll be finding out.
And our technology superuser Gary Marshall will be opening the doors to his surgery and answering any gadgets queries you may have.
Last on