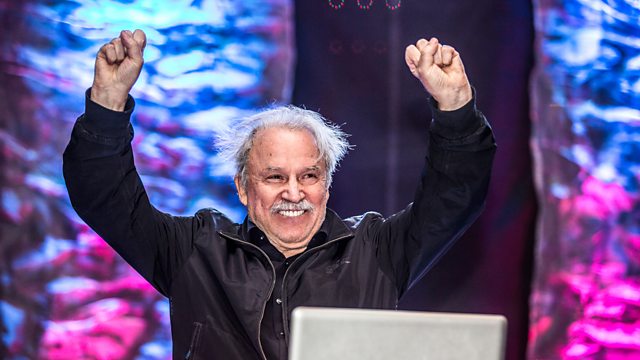 Chris Hawkins sits in with Giorgio Moroder: How to Make Electronica
6 Music Celebrates Electronica this weekend ... so we welcome influential Italian producer Giorgio Moroder to the show. He will be giving an entertaining and informative lesson in how to make your own electronica.
Moroder is credited with pioneering synth disco and electronic dance music. He has worked with Donna Summer, David Bowie, Blondie, Daft Punk, Freddie Mercury and Coldplay.
Mary Anne is on holiday (DJ-ing in the States for your information!) so The Hawk aka Chris Hawkins steps up in her place. Mary Anne has left behind a little present for him though ... her own bespoke guide to electronica in under 3 minutes.
Last on