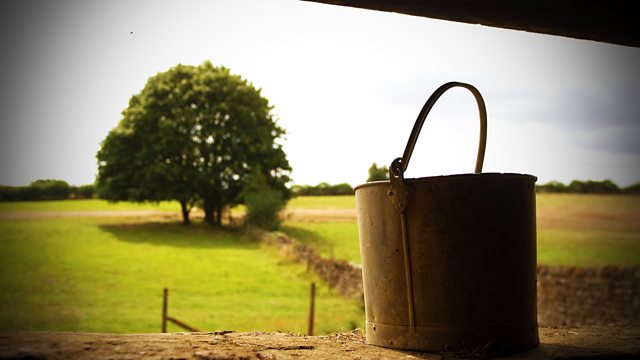 23/05/2014
Maurice is annoyed with Tom away. He's left with organic-labelled produce he can't shift. Tony presses Helen. Does she agree with Rob about going non-organic? Helen feels that only Tom can make a decision on whether to sell non-organic meat.
Later Helen rants to Pat about how Tony can't see that it isn't black and white. Pat can detect some of Rob's influence.
Over a drink, Charlie praises Adam for his work with the maize. Charlie admits that there's tension between him and Rob, who seems resistant to his suggestions or to see his point of view. Charlie impresses Adam with his clear passion. Billions of people out there need feeding and they are the ones to do it. This is what Charlie wants to be doing. It has to be worth a few extra hours out on the tractor, surely? Adam can't help but agree.
David reminds Pat and Tony about the public meeting. Adam wonders whether Charlie might have some information about it.
Tom returns, but it's only a brief visit. Tony's angry but relieved, and lambasts Tom for buying in non-organic pig feed. Tom apologises. Tom then reveals he's selling the ready meal business. He has an interview next week for a job in Ontario. He's going to pack a few things and then say goodbye.
Last on
Credits
| Role | Contributor |
| --- | --- |
| Writer | Simon Frith |
| Director | Peter Leslie Wild |
| Editor | Sean O'Connor |
| Jill Archer | Patricia Greene |
| David Archer | Tim Bentinck |
| Ruth Archer | Felicity Finch |
| Kenton Archer | Richard Attlee |
| Jolene Archer | Buffy Davis |
| Tony Archer | David Troughton |
| Pat Archer | Patricia Gallimore |
| Helen Archer | Louiza Patikas |
| Tom Archer | Tom Graham |
| Brian Aldridge | Charles Collingwood |
| Jennifer Aldridge | Angela Piper |
| Lilian Bellamy | Sunny Ormonde |
| Adam Macy | Andrew Wincott |
| Elizabeth Pargetter | Alison Dowling |
| Fallon Rogers | Joanna Van Kampen |
| Lynda Snell | Carole Boyd |
| Rob Titchener | Timothy Watson |
| Peggy Woolley | June Spencer |
| Charlie Thomas | Felix Scott |