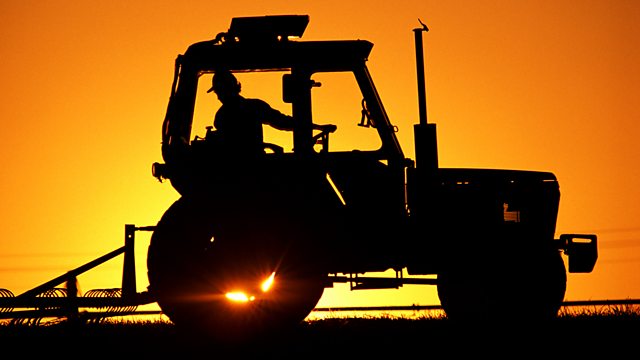 Flood recovery fund; Livestock breeding
Earlier this year the government announced a relief fund of ten million pounds, to help farmers affected by floods. Five months on, and with only five weeks left to go until the deadline for applications, only half a million pounds has so far been paid out. Why has take-up been so low? Charlotte Smith talks to a Somerset farmer whose land was underwater for several weeks, and to the Farming Minister George Eustice.
And we meet the stars of the livestock breeding world. Farmer Paul Westaway in Gloucestershire introduces Marie Lennon to his bull Gareth, and explains how new technologies are helping farmers stay ahead in the livestock-breeding game. DNA testing is increasingly being used to predict how well a bull's offspring might perform, and even down to how big their rib eye steaks will be.
Presented by Charlotte Smith and produced by Emma Campbell.
Last on