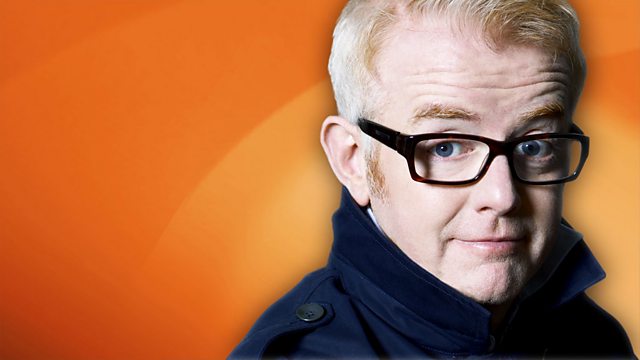 Jay Leno!
Chris chats to Dr. Alison Blackwell, who flies in with some top tips to help anyone who has been left mired by midges following this gorgeous summer weather we've been witnessing...
We head to Italy next to find out more about the infamous 'Mille Miglia' with our Mystery Guest, who is a car fanatic, and he's taken part in the classic road race - it's only US talk show titan - Jay Leno!!!
And keeping on the classics theme, we end up on the home straight with the Top Tenuous and your desperate claims to the fame of the classic TV show, TISWAS!
Today's show is dedicated to anyone whose hamstrings are worried about a forthcoming event...
And today's show is entitled: look not up to the skies to see what might fall, but to each other to see what we might build.
Last on
Pause for Thought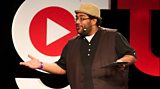 From writer Abdul-Rehman Malik:
It's an auspicious day for denim lovers everywhere. On this day, 141 years ago, businessman Levi Strauss and inventor Jacob Davis received a patent for their specially designed blue jeans with copper rivets. In the annals of fashion history, this was apparently a game changer. The fact that almost every person's wardrobe has had at one time or other had a pair of rivetted jeans is a testament to the enduring popularity of Strauss and Davis's invention.
My mother tells me how she was at first equally fascinated and horrified by my father's bell bottom jeans. Fitted at the waist and ludicrously flared at the cuff, they were the epitomy of 70s cool. Looking back on old photographs of my father,  sporting an afro and beaming at the camera, all I can say is that he - and my mom for that matter - looked totally fly.
Sometime in the 80s, denim disappeared from our family's wardrobes. I am sure it had something to do with jeans being seen as clothes of rebellion and wayward morals.
As a teenager, I considered jeans the clothes for the herd. Sadly, unlike my parents, I was never at the cutting edge of fashion. In high school, I was even known for a while as the "corduroy kid". If I'd only waited a few years, I would have been a trendsetter. Cords inevitably  made a catwalk comeback.
"God does not look at your bodies or at your forms," advised the Prophet Muhammad. "God looks at your hearts." I eventually reconciled with jeans and now I wear almost nothing but.
Strauss originally made jeans for working men. Hard wearing clothes that withstood the toll of hard labour. I was probably not the kind of person he had in mind when he designed his iconic denimwear, which is now of course made by lots of other designers.
Yet, when I pull on my jeans, I like to think that we're all engaged in some pretty hard work. Making our hearts worthy of divine grace involves polishing out the rough bits of ourselves - through service, generosity and love. And despite being sartorially challenged, I guess there's nothing wrong with looking good while doing it.