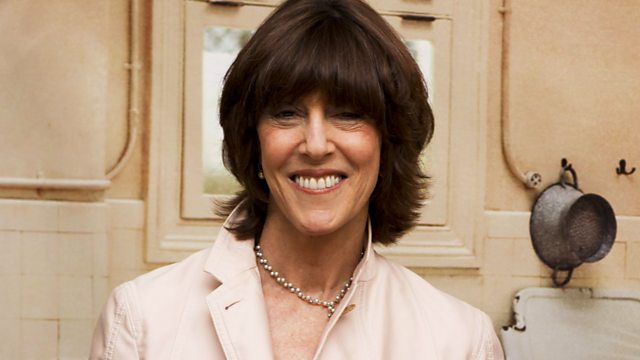 Nora Ephron; Sylvia Ann Hewlett; Monica Porter on dating
Listen in pop-out player
Jenni talks to Monica Porter about her year of dating dangerously.
More than 900,000 women in the UK are living with coronary heart disease and it's the biggest killer of women aged between 65 and 79. We hear about the risk factors and what we can do about them.
Sylvia Ann Hewlett explains what executive presence is, why women so often lack it and how you might go about getting it.
Hadley Freeman on how she draws inspiration from the words and wisdom of the late Nora Ephron.
And, we hear about the Iranian women engaged in the stealthy freedom campaign and why they're posting pictures of themselves not wearing the hijab.
Last on
No-Strings Sex - The Real Life Experience of a Grandmother
Sixty year old grandmother Monica Porter thought her sex life was over after her long-term partner ended their relationship.  But then she signed up for online dating and found the dates flooded in - from much younger men.  Monica talks to Jenni about her memoir 'Raven – My Year of Dating Dangerously'.
'Raven - My Year of Dating Dangerously' by Monica Porter was published by Head of Zeus on 15th May 2014.
Women and Heart Disease
There are over 900,000 women in the UK living with coronary heart disease. Over 30,000 women die from it each year and according to the Office for National Statistics it's the biggest killer of women between 65-79, killing nearly three times as many women as breast cancer.  Maureen Talbot a Senior Cardiac Nurse from the
British Heart Foundation
will join Jenni to talk about the risk factors and how to reduce them
Archive Collection – Nora Ephron
Nora Ephron, the author, screenwriter, essayist and playwright died in June 2012.  She made her name with Heartburn, a fictionalised account of the end of her second marriage which was made into a film starring Meryl Streep.  Nora went on to write screenplays for highly successful films including Silkwood, When Harry Met Sally and Sleepless in Seattle. She came onto Woman's Hour in 1999 on the release of You've Got Mail starring Tom Hanks and Meg Ryan. The whole of this interview is available as part of our archive collection. 
The writer and Guardian columnist Hadley Freeman joins Jenni in the studio to look at Nora Ephron's work, particularly her books of essays including Crazy Salad and I Feel Bad About My Neck.
Executive Presence
Sylvia Ann Hewlett, the economist and workplace expert has written and consulted widely. Over the years, she has given her considered advice to companies and employees. In her book 'Off ramps, On ramps' she advised women on how to get their careers back on track after taking time out.  In her latest offering, she considers executive presence, what it means, how you get it and how it could help you get ahead.
Iranian Women and the Hijab
A Facebook page called 'Stealthy Freedoms of Iranian Women' has attracted over 300,000 'likes' since it was created in early May by the London based Iranian journalist Masih Alinejad. It features images of women from across Iran who have sent in unveiled pictures of themselves in parks, at the seaside and in streets. It's a protest against the enforced practice of wearing the hijab or Islamic headscarf in public places, which has been in effect since the Iranian revolution in 1979. The photos have sparked a debate about the use of the hijab in Iran. Jenni is joined by Masih Alinejad to discuss the significance of this online action.  
Credits
| Role | Contributor |
| --- | --- |
| Presenter | Jenni Murray |
| Interviewed Guest | Monica Porter |
| Interviewed Guest | Sylvia Ann Hewlett |
| Interviewed Guest | Hadley Freeman |
| Interviewed Guest | Maureen Talbot |
| Interviewed Guest | Masih Alinejad |
| Producer | Ruth Watts |