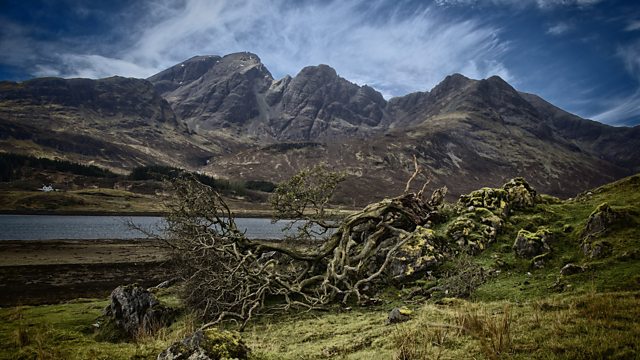 17/05/2014
From 6.30am, Mark Stephen presents a special feature on the Isle of Muck, with an intimate portrait of the MacEwen family who own the island. From the head of the family, Lawrence, to its youngest members, Mark hears about their deep connection to the landscape and their hopes for the future of this tiny community.
After 7am we're live from BBC Aberdeen...
Euan McIlwraith catches up with two key speakers at this week's John Muir conference in Perth, William Tweed and George Monbiot, and hears two very contrasting visions about how Scotland's national parks should evolve.
Learning to sail a catamaran off the island of Cumbrae.
Seal cull. The wild salmon producer that's been shooting seals to prevent them taking fish from nets - and the protest group trying to stop them.
Plus, a poetry postcard from the Falkland Islands ahead of this summer's Commonwealth Games in Glasgow.
Last on