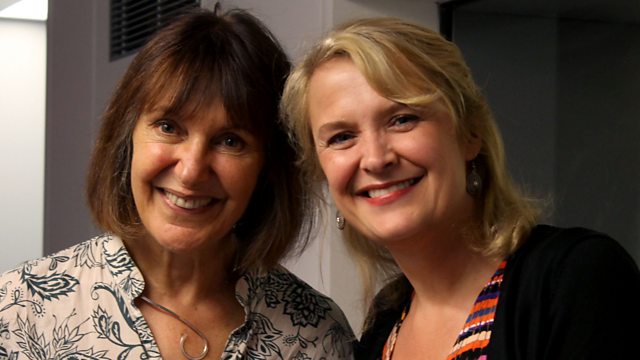 Monday - Sarah Walker with Marina Lewycka
with Sarah Walker and her guest, the novelist, Marina Lewycka.
9am
A selection of music, including the Essential CD of the Week: Liszt at the Opera - Louis Lortie, CHANDOS. We also have our daily brainteaser at 9.30.
10am
Artists of the Week: Purcell Quartet
10.30am
Sarah's guest this week is the author Marina Lewycka. Her debut novel, A Short History of Tractors in Ukrainian, won the 2005 Bollinger Everyman Wodehouse Prize for comic writing at the Hay Literary Festival, and was shortlisted for the 2005 Orange Prize for Fiction. It has been translated into thirty-five languages. Marina's other novels include We Are All Made of Glue, Various Pets Alive and Dead, and Two Caravans, which was shortlisted for the 2008 Orwell Prize for political writing. In 2009, she donated the short story The Importance of Having Warm Feet to Oxfam's Ox-Tales project, as well as another short story, Business Philosophy, to the Amnesty International anthology, Freedom: Short Stories Celebrating the Universal Declaration of Human Rights. In addition to her fiction, Lewycka has written a number of books giving practical advice for carers of elderly people, published by the charity Age Concern.
11am
Beethoven
Symphony No. 2
The Building a Library recommendation from last Saturday's CD Review.
Last on
Today's Brainteaser Answer - Place that Piece
Bavaria
The music played:
Elgar
Three Bavarian Dances
Bournemouth Sinfonietta
Norman Del Mar (conductor)
CHANDOS CHAN2414
Essential Classics: Guest Choices
Essential Choices on BBC Playlister - archive.