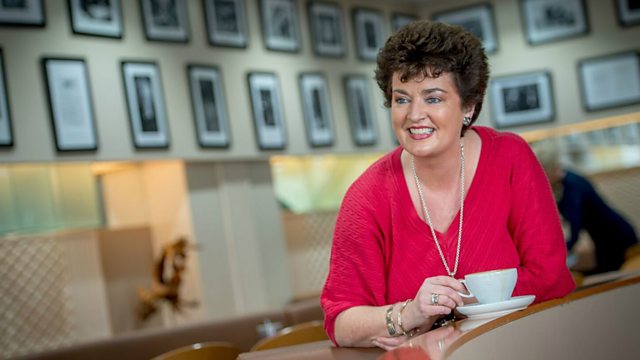 17/05/2014
Anne Marie McAleese with the people, places and stories that make Northern Ireland unique.
Last on
General Eisenhower Enniskillen visit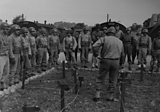 On the 18th May 1944 General Dwight D Eisenhower stood on the the rugby pitch at Portora Royal School in Enniskillen, ready to inspect 2000 American soldiers to confirm that his Fermanagh based troops were ready for D-Day. 70 years later, on Monday there'll be a commemoration of that historic visit to Enniskillen. 
There's a full programme of events on Monday - starting at the Model School, Castlecoole Road Enniskillen, at 9 O'clock
Eisenhower at Portora School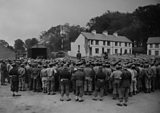 Future Golf champions?
In Carrickfergus, County Antrim, we met three talented golfers under the age of 10! But boy do they know how to swing a club and hit a ball - Adam is 9, Joel is 8 and Taylor is 9 and they've all just qualified to compete in the US Kids European Championships in Scotland in a couple of weeks.
Red Squirrels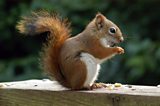 There's a few tufted ears and twitching tails in South Armagh. Slieve Gullion is a place that Red Squirrels, the ones we don't have so many of - love! Excellent taste, these squirrels.
Red Squirrel Fun Day is on at Slieve Gullion this afternoon between 2 and 4 0 clock, meet at the Courtyard - if you need more information on the Ring of Gullion and Red Squirrel Group
The Green Road
There's a place in Fermanagh, Tyrone and Donegal, where the three counties meet and from where people used to walk 20 miles along an ancient path called The Green Road to Lough Derg to do the pilgrimage. We hear about the newly revived Tradition.
The walk starts at 8 0 clock next Saturday 24th from the GAA club rooms in Drumquin, get there early to register - if you need any more information, visit the Langfield to Loughderg Facebook page
Millford House
Last week in County Down a new memorial for victims of the Irish famine was specially dedicated. It's a 'Famine Marker'  and the idea from singer Pete St John (and others) is to set up a number of these white markers, so that visitors to Ireland will know that they're visiting a famine site.  
You can find the Famine Marker at Paupers Graveyard on the Camlough Rd in Newry.