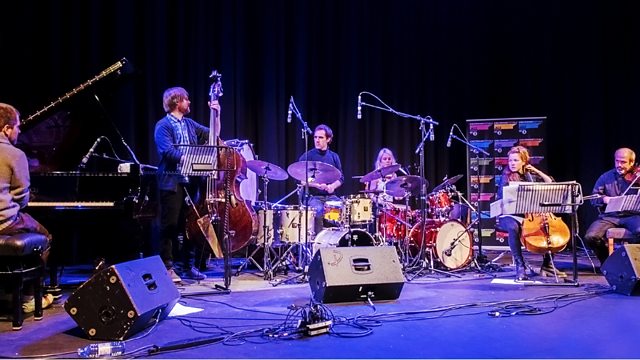 Thomas Stronen's Time is a Blind Guide
A second chance to hear Norwegian drummer Thomas Strønen with his new project Time Is a Blind Guide in concert at the 2014 Cheltenham Jazz Festival.
Bringing together talent from both sides of the North Sea, including pianist Kit Downes, Strønen's sextet incorporates string and percussion mini-ensembles within it. It's a setting that gives the leader the opportunity to blend his passions for classical music and jazz through rich and melodic writing that also references Nordic folk, most obviously through the Hardanger fiddle of Nils Økland. Subtle string textures are offset by upbeat grooves and a strong sense of rhythmic interplay, in a performance featuring new material written especially for the festival.
Presenter: Jez Nelson
Producer: Chris Elcombe
First broadcast 26/05/2014.
Last on