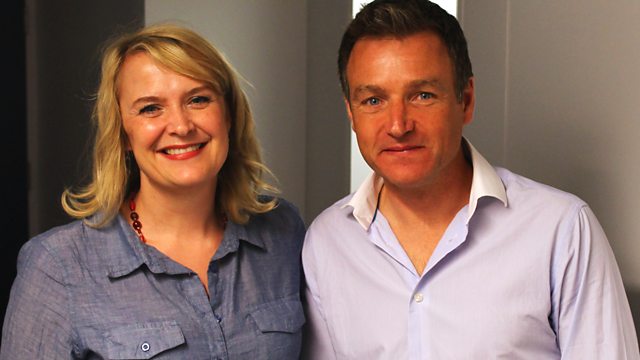 Monday - Sarah Walker with Chris Beardshaw
with Sarah Walker and her guest, the garden designer and broadcaster Chris Beardshaw.
9am
A selection of music, including the Essential CD of the Week: Cello World, featuring Steven Isserlis with Thomas Ades. We also have our daily brainteaser at 9.30.
10am
Artist of the Week: Alina Ibragimova
10.30am
In the week of the Chelsea Flower Show, Sarah's guest is the award-winning garden designer and broadcaster Chris Beardshaw.
Chris is principally trained in landscape architecture and separately as a horticulturalist, which makes him a rare combination in the garden design world. His enthusiasm for plants, good design and the desire to work in harmony with the natural landscape and wildlife is reflected throughout his work.
His long broadcasting career includes the BBC's Gardeners' World and series such as Hidden Gardens and the hugely popular The Flying Gardener, amongst many others. He is also a regular expert on Radio 4's Gardeners' Question Time panel, where he intrepidly faces a live audience of gardening enthusiasts!
Chris has received over 15 RHS medals, many of which are Best in Shows and Gold awards, as well as a growing selection of international accolades. He has also written a number of books, including 100 Plants that Almost Changed the World, and he currently contributes columns for The English Garden Magazine and for Garden News.
11am
Mussorgsky
Songs and Dances of Death
The Building a Library recommendation from last Saturday's CD Review.
Last on
Today's Brainteaser Answer - Transports of Delight
An aeroplane, the Air Force One that Richard Nixon dubbed the 'Spirit of '76'.
The music played:
Adams<?xml:namespace prefix = o ns = "urn:schemas-microsoft-com:office:office" />
Nixon in China: Landing of the Spirit of '76
Orchestra of St Luke's
Edo de Waart (conductor)
NONESUCH 971772