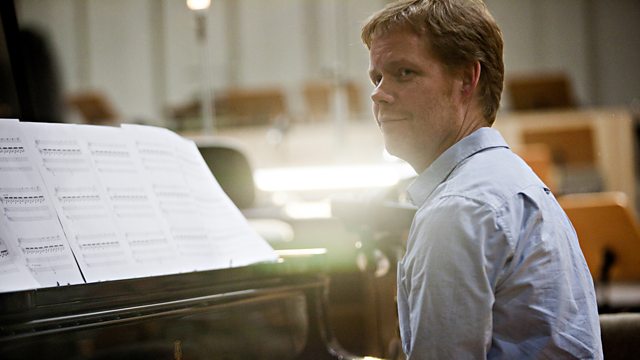 Max Richter's Memoryhouse
Tom Service introduces the first ever concert performance of Memoryhouse, Max Richter's post-rock influenced first album. A set of eighteen variations, the album's eighteen tracks take us on a musical journey from 'Europe, After the Rain' to 'Last Days' with memories of a love story played out during the Bosnian war, the sound objects of John Cage and an ode to the Netherlands' composer Jan Sweelinck among the many references. That's followed by a meeting with the Glasgow-based composer and visual artist Hanna Tuulikki in Hear and Now's ongoing series of Composers' Rooms, and a last look at some of the pioneering recordings released on the American Nonesuch label. Tonight the spotlight falls on John Cage's HPSCHD, a work conceived in 1967 in collaboration with the University of Illinois department of computer science.
Max Richter: Memoryhouse
Max Richter (piano, celeste, keyboards)
Katherine Manley (soprano)
Eva Thorarinsdottir (violin)
Paul Grennan (cello)
BBC Symphony Orchestra,
André de Ridder (conductor)
Max Richter: On the Nature of Daylight
BBC Symphony Orchestra,
André de Ridder (conductor)
c. 11.20pm
Composers' Rooms: Hanna Tuulikki
with Sara Mohr-Pietsch
c. 11.35pm
Concluding our survey of early electronic releases by the American Nonesuch label:
John Cage: HPSCHD for harpsichord and computer-generated sound tapes.
Last on