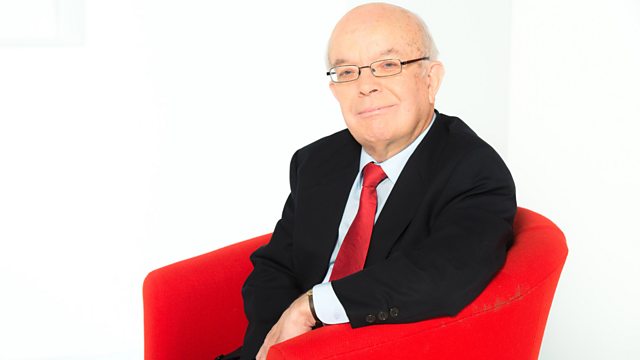 Blessed are the Peacemakers
Roy Jenkins' guest is three-times Nobel Peace Prize nominee, Archbishop Elias Chacour - one of the most charismatic religious figures in the Middle East.
Last on
Further Information:
In the second of a two part programme, Roy Jenkins guest is Archbishop Elias Chacour - three times nominated for the Nobel Peace Prize, and one of the most charismatic church figures in the Middle East.
In last week's programme we heard about how he and his Palestinian Christian family became exiles in their own land after their village had been seized by Israeli troops.  
That experience helped to form Elias Chacour for a life working for justice, but always through the path of nonviolence;  and he told some astonishing stories about his peacemaking - not least the occasion when as a young Melkite Catholic priest he locked his entire squabbling congregation inside their church until they'd been reconciled.  If you missed that programme, you can download the podcast. 
In this week's programme, Archbishop Elias Chacour tells why he's been passionate about building bridges across religious traditions, and giving the young people of Galilee's villages, a decent education.  It is a passion which has produced one of the country's most impressive educational institutions, but only after many battles with the authorities… and an ingenious strategy for getting the ear of one of America's most powerful statesmen.
We take up the story when, having been refused a permit to build a desperately needed school, Elias Chacour gets the work started anyway.
Related links: