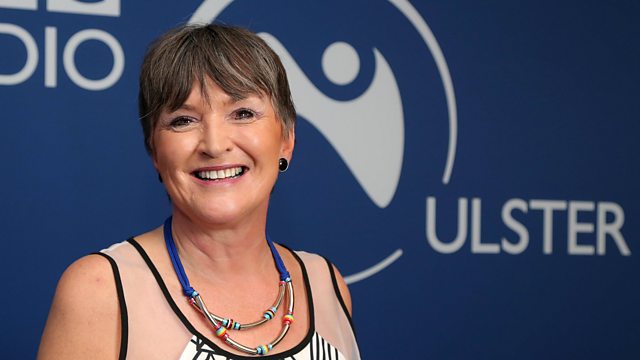 10/05/2014
Linda McAuley champions the cause of consumers in Northern Ireland, helping them solve their problems, make the right choices and avoid the pitfalls.
Last on
BEREAVEMENT BENEFITS FACTSHEET
As compiled by Professor Eileen Evason, CBE for BBC Radio Ulster's On Your Behalf
Bereavement Benefits APRIL 2014/15
 
Benefits for widowed persons are the subject of a great deal of confusion. This is because substantial changes were made to the help available on 9/4/01 of which many are still not aware.
Women who were already getting the Widow's Pension when these changes were made have no cause for worry. They will continue to receive that pension up to the point when they switch over to the State Retirement Pension.  For persons bereaved on or after 9/4/01 - or in the case of civil partners on or after 5/12/05 - the benefits available are as set out below.
Bereavement benefits are not means-tested, so no account is taken of income or savings, but do depend on the deceased spouse/civil partner satisfying the national insurance contribution conditions attached to these benefits.
They are payable regardless of whether or not people are in employment.
1. Bereavement Payment.
This is a one-off lump sum payment of £2,000.  It is payable to persons who are under state pension age or, if they are older than this, where the deceased spouse/civil partner was not in receipt of a state pension based on their own national insurance record.  This can be paid in addition to the benefits below. Claims must, normally, be made within twelve months of the death of the spouse/civil partner .
2. Widowed Parent's Allowance.
This is payable to persons widowed after 9/4/01 and under state retirement age. This benefit superseded the Widowed Mother's Allowance though, here again, those already getting that benefit continue to do so.  Widowed Parent's Allowance is payable to bereaved persons with dependent children. Depending on the national insurance record of the spouse/civil partner, the basic weekly rate is currently £111.20.
Bereaved parents may also receive a further amount under the additional state pension scheme based on the earnings of their spouse/civil partner.  No additions for children are payable and a claim for Child Tax Credit should be made.  Widowed Parent's Allowance is paid to those under retirement age for as long as they have dependent children - that is at least one child qualifying for Child Benefit.
If a late claim is made for Widowed Parent's Allowance benefit can only be backdated for three months. In other words, if a claim is lodged six months after the death the claimant will lose three months money.  Persons claiming Widowed Parent's Allowance may also claim the Bereavement Payment (above).
The Bereavement Allowance (below) may be payable when entitlement to Widowed Parent's Allowance ceases.
3. Bereavement Allowance.

This is payable to people, without dependent children who are aged 45 or over when bereaved and entitlement depends, here again, on the national insurance record of the spouse/civil partner.  The full rate is £111.20 but this is reduced where the bereaved person is under 55 when widowed.  The key point about Bereavement Allowance is that it is only payable for up to 52 weeks.
The Widow's Pension, which bereavement allowance replaced, was payable up to the point at which retirement age was reached.  Late claims can only be backdated for three months.  Therefore, a claim lodged six months after the death would result in benefit being payable for only nine months.
Other points to note.
1. These benefits are not payable where divorce proceedings have been completed.  The Bereavement Payment will not be payable where the surviving spouse/civil partner is cohabiting with someone else at the time of the death. Entitlement to the other benefits above ends where persons remarry (or enter into another civil partnership) and will be suspended in cases of subsequent cohabitation.
2. These benefits are payable to both men and women but, whereas most men will have the contribution record required to give their widows access to these benefits this will not necessarily be the case when it is the wife who dies.
3. For further information contact your local CAB/Independent Advice Centre  or the Bereavement Service of the Social Security Agency phone 0800 085 2463.
The BBC is not responsible for the content of external websites

Fact Sheet compiled for On Your Behalf by Professor Eileen Evason