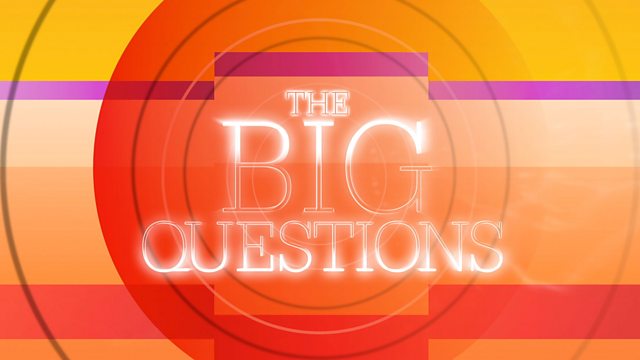 Nicky Campbell presents a pre-recorded special from Manor Church of England School in York, asking just one Big Question - is it more rational to believe in God? Guests include the philosopher, Julian Baggini, Oxford professor of science and religion, Alister McGrath, Dr Lois Lee, founder of the Non-religion & Secularity Research Network, Dr Vince Vitali from the Oxford Centre for Apologetics, Dr Fern Elsdon-Baker, Centre for Social Relations, Coventry University, Muslim apologetic, Adam Deen, author and broadcaster, Margaret Coles, former clergyman now atheist, Ollie Killingback, Satish Sharma of the National Council of Hindu Temples and former Mormon and Muslim turned atheist, Clare Solomon.
Last on
The Big Questions in this episode
On Sunday May 4th, The Big Questions is a specially recorded edition from Manor Church of England Academy in York, where Nicky Campbell asks just one very Big Question:

Is it more rational to believe in God?
Take part in the debates
You too can take part in the debates:
May 11th -   London, again for a live show in the morning and a special in the afternoon
May 25th -   Walsall, again for a live show in the morning and a special in the afternoon
June 15th -  Brighton
Credits
| Role | Contributor |
| --- | --- |
| Presenter | Nicky Campbell |
| Participant | Julian Baggini |
| Participant | Alister McGrath |
| Participant | Lois Lee |
| Participant | Vince Vitali |
| Participant | Fern Elsdon-Baker |
| Participant | Adam Deen |
| Participant | Margaret Coles |
| Participant | Ollie Killingback |
| Participant | Satish Sharma |
| Participant | Clare Solomon |
| Editor | Jill Robinson |
| Director | Rob Hopkin |