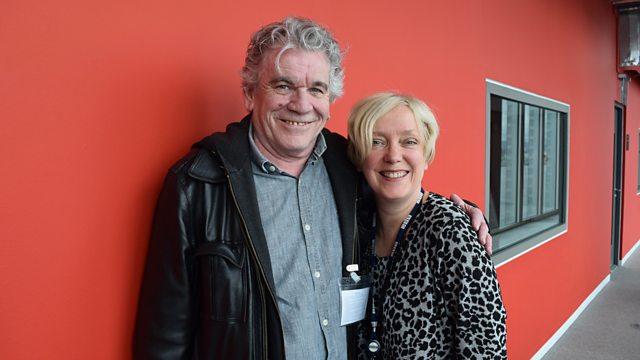 14/05/2014
Author Allan Gurganus, winner of the LA Times Book Prize and a Guggenheim Fellowship talks to Janice about his latest novel - Local Souls. This is his first work of fiction in a decade and returns to the mythic site of his immortal novel OLDEST LIVING CONFEDERATE WIDOW TELLS ALL. Adaptations have earned him four Emmys.
Scottish rock legends Nazareth are releasing their 23rd album this month. It's most likely to be the last one as Dan McCafferty the lead singer is currently being treated for chronic obstructive pulmonary disease. Janice catches up with Dan to talk about the band's 45 year career, and the album which marks the end of an era especially as the band has influenced so many others along the way.
Music journalist Billy Sloan places Nazareth in the pantheon of Scottish rockers and comments on the reopening of the Kelvingrove Bandstand ahead of a string of Commonwealth Games concerts this summer.
We have live music in the studio from home-grown singer Niki King to herald the programme launch of this year's Edinburgh International Jazz and Blues Festival.
Hear Janice interview 'Rev' actor Tom Hollander on the challenges of portraying Dylan Thomas in the final days of his life in New York City.
Last on