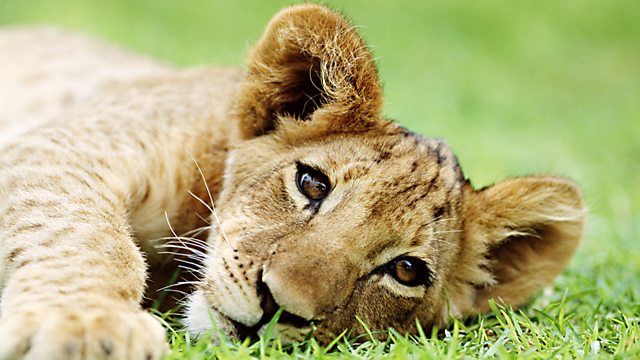 Leo an Leòmhann/Leo the Lion
Investigative guides which reveal amazing facts about members of the animal kingdom. Today's location is Kenya's Masai Mara Reserve and the focus is on Leo, an eight week old lion, one in a litter of three living in the Masai Mara Reserve in Kenya.
Leo's mum has a mighty appetite. She and her sister each need to eat at least five kilograms of meat every day in order to produce enough milk for their hungry cubs. However, they are built for hunting, with a muscular physique and a top speed of 58kmph.
Most of their hunting is done at night and their night vision is also superior to that of the animals they hunt, enabling them to stalk really close without being seen. Despite this, only one in four of their hunts is successful. Each chase requires a huge outlay of energy, and if successful there's a lot of meat to be digested. Lions also spend up to 20 hours a day sleeping!
Last on