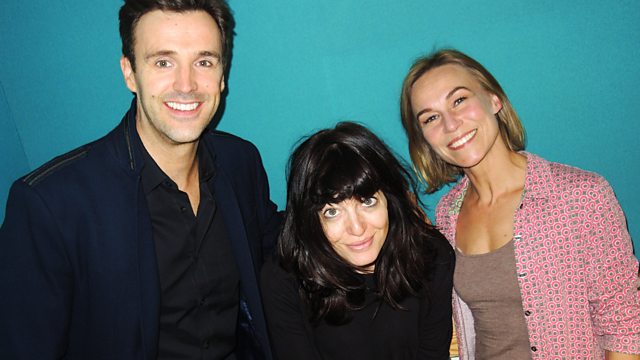 Interviews with Michael Xavier and Joanna Riding; author Ned Beauman
Claudia welcomes Pajama Game stars Joanna Riding and Michael Xavier currently at The Shaftesbury Theatre. Ned Beauman about his 3rd novel "Glow" a thrilller about a global conspiracy. Peter Bradshaw called with all the hot news from The 67th Cannes Film Festival. Television critic Julia Raeside with the hot tips in Sunday's BAFTAS. Arts Correspondent Thomas Magill, visits The National Gallery with art historian Andrew Graham-Dixon as part of the BBC Museums at Night Season. Anna Bailey catches us with Viggo Mortensen about his latest film "Two Faces of January" and Book Critic Alex Heminsley joins Claudia with her recommended reads.
Last on
Michael Xavier and Joanna Riding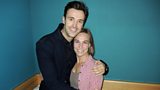 Love is in the air at the Sleep-Tite Pajama Factory as handsome new Superintendent Sid Sorokin (Michael Xavier) falls head-over-heels for firebrand Union rep Babe Williams (Joanna Riding). But when the employees are refused a seven-and-a-half cents an hour raise, sparks fly and the couple find themselves deliciously at odds. Will love, eventually, conquer all?
The Pajama Game is on at the Shaftesbury Theatre and runs for a 20 week limited season.

Ned Beauman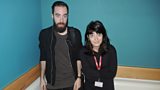 We have a police station in Pakistan, an airport hotel in New Jersey, an abandoned resort in the Burmese Jungle, a rave in a South London laundrette and a small flat above a dentist's office...mix with that a conspiracy which has global repercussions and what have you got? You've got "Glow" the latest novel from Ned Beauman.
Glow by Ned Beauman is out now and published by Sceptre.
Peter Bradshaw from Cannes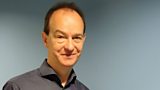 Film critic Peter Bradshaw is at the Cannes Film Festival and tells us all about the opening film "Grace Of Monaco" starring Nicole Kidman, and Sophia Loren who is guest of honour. 
Julia Raeside talking all things BAFTA!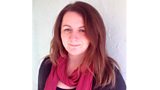 TV critic Julia Raeside gives us the lowdown on the British Academy Television Awards from London's Theatre Royal, Drury Lane, this Sunday.
Alex Heminsley with the book review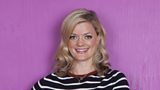 The Skin Collection - Jeffery Deaver
They have never seen a murder like it. A talented tattoo artist is using poison instead of ink. His victim is a young woman. And on her skin he's left a message. Drafted in to investigate, NYPD detective Lincoln Rhyme and his associate Amelia Sachs find the scene has been scrubbed of evidence. All except for one trace - a scrap of paper that connects this case with one they will never forget. And like the Bone Collector before him, Rhyme and Sachs find themselves pitted against a twisted serial killer choosing his victims seemingly at random, a perpetrator who plans his work to the last detail, in a deadly contest with any who try to stop him. But how close is his connection with that old case? What is the meaning of the words tattooed in poison on the skin of his first victim? And where will he strike next?
Curious: A Desire To Know And Why Your Future Depends On It - Ian Leslie
Everyone is born curious. But only some retain the habits of exploring, learning and discovering as they grow older. Which side of the 'curiosity divide' are you on? In Curious Ian Leslie makes a passionate case for the cultivation of our desire to know. Curious people tend to be smarter, more creative and more successful. But at the very moment when the rewards of curiosity have never been higher, it is misunderstood and undervalued, and increasingly practised only by a cognitive elite. Drawing on fascinating research from psychology, sociology and business, Curious looks at what feeds curiosity and what starves it, and uncovers surprising answers. Curiosity isn't a quality you can rely on to last a lifetime, but a mental muscle that atrophies without regular exercise. It's not a gift, but a habit that parents, schools, workplaces and individuals need to nurture if it is to thrive. Filled with inspiring stories, case studies and practical advice, Curious will change the way you think about your own mental life, and that of those around you.
Personal Pick

On Boxing - Joyce Carol Oates
A collection of studies of boxing and boxers which look at pugilism in literature, the movies, anecdotal stories, and through biographical details of boxers and their sport. Also examines its links with racism and violence outside of the ring.

Two Faces Of January
Fans of The Talented Mr Ripley series are in for a treat because a new film by the same author Patricia Highfield comes out this week.
The Two Faces of January stars Viggo Mortensen and Kirsten Dunst as a glamorous American couple who find themselves in hot water whilst on holiday in Athens during the 1960s.
Our reporter Anna Bailey met up with Viggo to find out more about his passion for film noir and good scripts along with his appreciation of director Hossein Amani.

Museums At Night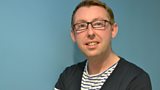 Arts Correspondent Thomas Magill makes a nocurnal visit to The Nation Portrait Gallery as part of the BBC season "Museums At Night".