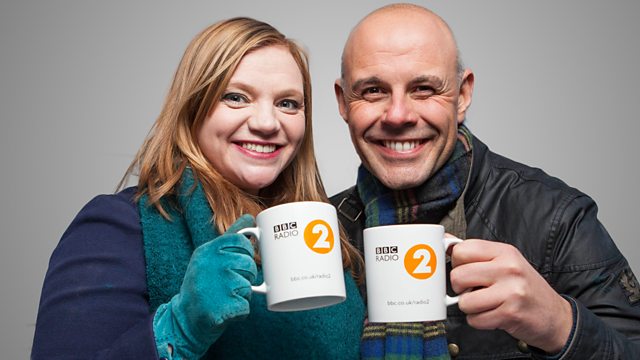 Good Morning Sunday with Clare Balding
Clare Balding hosts the topical faith show from Bristol Food Connections. Her faith guest is Martin Palmer, Secretary General of ARC (Alliance of Religions and Conservation). There's live music from the Bristol based Exultate Singers, conducted by David Ogden, and singer-songwriter Jane Taylor. Clare will also chat to people from different faith communities involved in the food festival, and to people taking part in the Bristol 10K.
Producer: Janet McLarty.
Last on
Sikh Temple Open Day - Darpan Kaur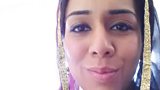 As part of Bristol Food Connections, the Sikh Temple in St George, an area of Bristol on the edge of the city, opened its doors to the public last Sunday. Visitors were treated to Indian food and learnt about the 'langar' or free kitchen that is part of Sikh practice. Darpan Kaur was one of the organisers and talks to Clare about the event.
Martin Palmer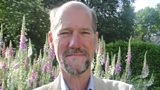 Martin Palmer is Chief Executive of ARC - the Alliance of Religions and Conservation. His book "Faith in Food - Changing the World One Meal At A Time" is out this month, published by Bene Factum Publishing.  
Love Running - Bristol 10K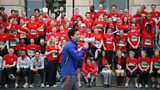 Six hundred people from twenty-five churches across Bristol will come together as the group 'Love Running' to take part in today's Bristol 10K.  Their aim is to raise money to donate to projects that help the poor, the oppressed and the needy. 'Love Running' was set up by Philip Jinadu, Associate Minister at Woodlands Church in Bristol. He'll be talking to Clare about what he calls Christianity outside the Church, along with Mark Wood Robinson who's taking part in his fifth Bristol 10K for 'Love Running'.
Diverse Doors Open Walk - Bristol Walking Festival
The second Bristol Walking Festival is currently underway and one of the walks that has been organised for Monday, 12th May, is the Diverse Doors Open Walk. This walk offers the opportunity to visit a range of places of worship and discover the many faith communities that exist in Bristol, while also encouraging people from the faith communities to discover the health and social benefits of walking. It has been organised by Sian Davies of Bristol City Council, and Farzana Saker, Chair of the Bristol Multifaith Forum.