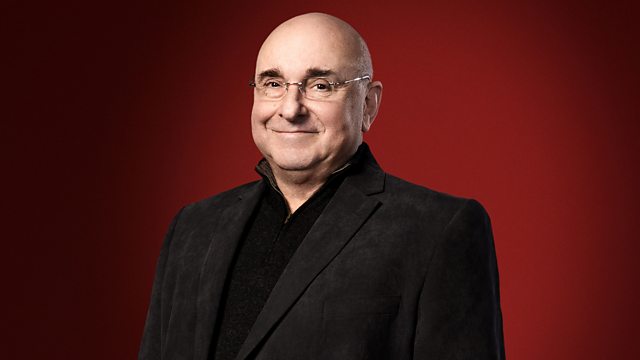 Thursday - Rob Cowan with Stewart Copeland
with Rob Cowan and his guest, the drummer and composer, Stewart Copeland.
9am
A selection of music, including the Essential CD of the Week: Gustav Mahler and Military Music in Jihlava, 1875: ARCODIVA. We also have our daily brainteaser at 9.30.
10am
Artist of the Week: Marie-Claire Alain.
10.30am
Rob's guest this week is the drummer and composer, Stewart Copeland. Stewart is best known as the former drummer co-founder of the rock band, The Police. Stewart moved beyond the rock arena in the mid-1980s, when he returned to his classical roots with creative pursuits in concert and film music. His numerous film scores include Oliver Stone's Wall Street and the Golden Globe-nominated soundtrack for Francis Ford Coppola's Rumble Fish, while his work in television includes contributions to Babylon 5 and Desperate Housewives. His career includes the sale of more than 60 million records worldwide, and numerous awards, including five Grammys, as well as a Grammy nomination for his 2005 CD "Orchestralli". He has also written for ballet, opera and orchestras, and the world premiere of his Percussion Concerto will be performed by the Royal Liverpool Philharmonic Orchestra under Vasily Petrenko later this month.
11am
Rob's Essential Choice
C.P.E. Bach
Piano Concerto in D minor, Wq. 17
Michael Rische (piano)
Leipzig Chamber Orchestra
Morten Schuldt-Jensen (conductor).
Last on
Today's Brainteaser Answer - Who am I?