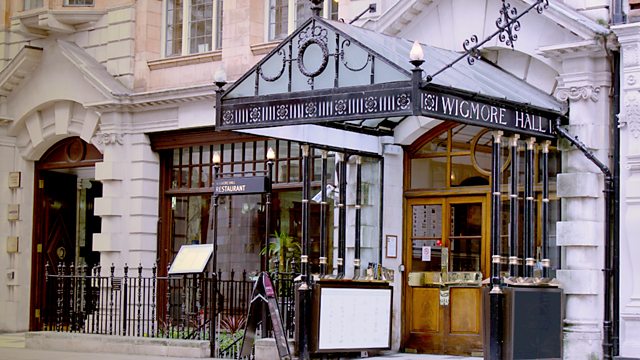 Wigmore Hall: London Conchord Ensemble
Live from Wigmore Hall, London.
London Conchord Ensemble
Mozart: Oboe Quartet in F major, K370
Prokofiev: Quintet in G minor, Op 39
Schoenberg: Chamber Symphony No 1 in E major, Op 9 (arr Webern)
The London Conchord Ensemble, a chamber group of leading solosists from UK orchestras, plays a programme of vivid contrasts. Mozart's lovely oboe quartet and Schoenberg's groundbreaking Chamber Symphony - brilliantly arranged for flute, clarinet, violin, cello and piano by his pupil Anton Webern - are juxtaposed with an imaginative Prokofiev piece based on ballet music - in six movements, for five instruments (two winds and three strings).
Presented by Sara Mohr-Pietsch.
Last on