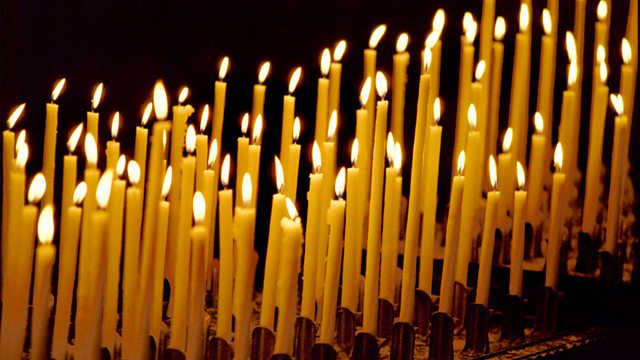 13/05/2014
A spiritual comment and prayer to begin the day with Andrew Graystone.
Last on
Andrew Graystone
Good morning.  Laughter is infectious.  However bad the joke, if someone is really creased up, it's almost impossible not to laugh with them. 
At this time of year the church remembers Julian of Norwich, the 14th Century mystic who was, as far as we know, the first woman to write a book in English.  Julian was an anchoress, meaning that she spent her life alone, voluntarily walled-up in a cell.  When she was extremely sick and expecting to die, she had a vision of the love of God.  It hardly sounds like comedy gold.  But in her vision she says :
I laughed mightily, and that made all those who were with me laugh also,
and their laughing made me happy. I wanted all of my fellow-Christians to see what I had seen, so they could all laugh with me.  But I did not see Christ laugh, for I saw that our laughter is for our own comfort, rejoicing in God that the devil is overcome.
What seems to have set Julian of Norwich off here is a radical optimism that in the end good will overcome evil.  It's a theme repeated in her writing, and it goes well beyond mere hope.  This isn't the hollow cackle of an empty universe but the joyous belly-laugh of someone who's just worked out how the world's joke ends. 
Loving God,
Through your Son Jesus Christ you have won a victory over sin and death.
Give us an infectious joy in our salvation,
So that others will wonder what's come over us,
And join in the celebration of your love.
Amen.